Christmas is coming so it's time to get Gas Safe ready for the festivities
According to information gathered by the Gas Safe Register and Fire & Rescue Service, the UK Christmas season seems to be the most dangerous time of the year where gas safety is concerned.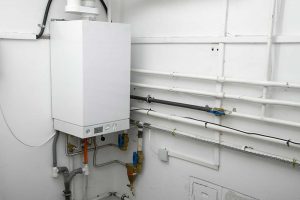 The month of December is when the Gas Safe Register's investigation team discover the most dangerous gas appliances in the home. Christmas Day happens to be the worst day for fires in homes cause by them.
The Gas Safe Register's team has found some alarming things in the last five Decembers. During this period, 17% of boilers, cookers, and fires have turned out to be hazardous and unsafe to use.
It is estimated that gas appliances in around one fifth of UK households have not been looked at by an expert this year.
As a result, around 12 million UK residents are possibly sharing their home with seriously hazardous gas appliances.
Only 5% of homeowners remember to have their gas appliances checked for safety during the festive month. Compare this to the number of Brits splashing out on Christmas presents (64%) and wrapping (41%).
Chief Executive at Gas Safe Register, Jonathan Samuel, said: "Although Christmas is a very busy time of year, it is really important your gas appliances have been checked and are running safely."
The Gas Safe Register wants us to remember the annual gas safety check in the run up to Christmas. They encourage people to make it a yearly thing to do!
Top Gas Safety Tips: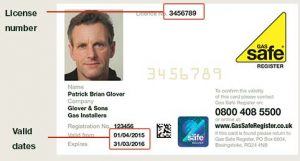 Always employ a Gas Safe registered engineer to work on your appliances. Luckily, we only work with reliable professionals with the right skills.
The Gas Safe Register says to 'Trust the Triangle'. The engineers should show you their Gas Safe ID card because it shows they are professionals. This tells you what gas appliances they are qualified to do jobs on.
Set yourself a reminder for an annual safety check or arrange a regular service with a local professional.
Arrange for a gas safety check today which will include a check of your boiler.
If you think you can smell gas, or worried there could be a gas leak, Warm is here to help. Get in touch today by calling us on 0800 311 8990. You can also fill in our Free Quote Form.