Gas safety support should be given to up to 8 million elderly people

The results of a recent survey carried out by the Gas Safe Register were very startling. They revealed that elderly people in the UK are at risk from dangerous gas boilers and gas appliances.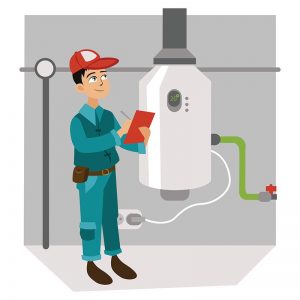 Gas Safe Register questioned boiler and gas engineers working throughout the UK as part of the survey. The aim was to gain a professional opinion regarding the dangers of gas appliances in the homes of elderly people.
The survey suggests that around 8 million pensioners living in private accommodation could be at risk. The Gas Safe Register stated over 250 people aged 65 or more suffer injuries as a result of unsafe gas appliances.
Just over 80% of the engineers who took part in the survey called for help from the government. This would ensure gas safety support and advice is provided to elderly people.
Those questioned said people over the age of 65 should be offered free information leaflets and guides at first. Safety campaigns should also target them.
In addition, discounted carbon monoxide (CO) detectors should be provided and set up correctly. These alarms are vital safety tools.
The survey found 33% of gas engineers think elderly people are more likely to be careless with their gas appliances. Consequently, they are less likely to take heed of any potential faults developing.
Gas Safe engineers provide vital advice
Furthermore, 83% of the engineers told the Gas Safe Register that they regularly offer free advice to local householders over the age of 65.
The Managing Director at the Gas Safe Register, Jonathan Samuel, commented: "Registered engineers are at the front line of gas safety in the UK, and have the best insight into the safety of elderly or vulnerable residents."
Following the results of the survey, the Gas Safe Register is encouraging gas engineers to look after householders throughout the country by ensuring they are aware of the potentially lethal dangers of ignoring faulty and dangerous gas appliances.
Call us on 0800 311 8990 for free advice regarding boilers, heating systems, and gas appliance safety. Alternatively, complete our no-obligation quote form to receive a quick reply from a local engineer.