You might be in need of a new boiler. There are various models out there for you to choose from. For many people, it all comes down to pricing. The team here at Warm is aware of different prices for installation and running. If you want to know how much does it cost to run an electric boiler, we can help you.
Should I replace my old boiler with an electric one?
When replacing an old fuel or gas boiler, an electric design can be a great upgrade. You don't have to worry about placing an oil storage tank underground or in the yard. Not to mention, they're far cleaner. Some electric boilers are small enough that you can fit them inside a laundry or kitchen cupboard.
An electric central heating system saves homeowners kilograms worth of carbon every year. Additionally, if there's a water storage tank alongside your boiler, you can benefit from lower electricity prices. This is at off-peak rates. You can pay a mere 9 pence per kW. This is excellent compared to standard rates of more than 15 pence per kW. Therefore in terms of how much does it cost to run an electric boiler, you could be looking at some savings.
How much does an electric boiler cost annually?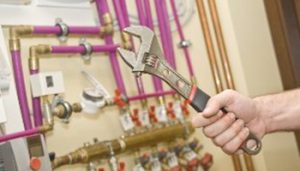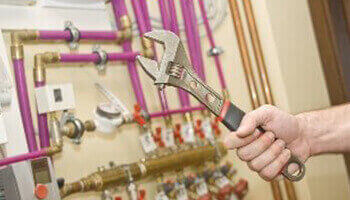 Anyone familiar with both electric and gas boilers will know that the latter has less annual consumption costs. For a gas combi boiler, this cost is £1,145. For electric variants, it's £1,679. Still, you must consider the fact that gas combi boilers are more expensive. The reason for this is that you need to pay the yearly gas certificate. Moreover, you have to maintain gas boilers more frequently. Then there's the advanced monthly cost of fuel. They're not as efficient as electric boilers either.
Electric boilers also have lower installation costs than their gas counterparts. All you need to do is think about this for a minute. For gas boilers, you require a gas pipe. Sometimes a chimney is necessary. With a small electric boiler however, you don't need either of these. You also don't need a flue or waste pipe.
Let us be of assistance to you
If you are still not sure whether an electric boiler is the right choice for you, contact us here at Warm. We can go over all the possible options with you. Furthermore, if you do decide to buy an electric boiler, we can provide quotes. These will be for experts offering boiler services in your area. This means you won't have to do exhaustive searches for the leading prices.
Every engineer we're in touch with is either an OFTEC or Gas Safe professional. This reassures clients that the people they're working with can meet the required standards. You can call us anytime if you have any questions for us, including how much does it cost to run an electric boiler? We shall assist you in any way we can.