Boiler care is an essential part of ensuring that your property stays heated all year round. The last thing people want to do is spend large amounts of money on repairs, especially if maintenance would avoid them. While people understand that it is important to book annual servicing, many wonder about how much should a boiler service cost?
Average Price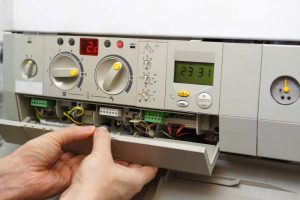 The cost of a service can change depending on the circumstances. This includes the price set out by the engineer, the type, and the boiler brand. You can expect a one off service to cost you anywhere from £60-£80, however remember that this is only a rough estimate.
You should book a service with a Gas Safe engineer who will carry out a thorough inspection of your boiler. If any work such as repairs are necessary then this will cost you more. Sometimes it may be worth checking if your boiler is under warranty. This is because the required work may fall under wear and tear which it can cover. As a result you will save you money. Many people forget that they get a long warranty when they buy a new boiler.
Ongoing Service And Maintenance Plan
An option many people invest in is signing up for a cover plan. This will help you arrange your annual boiler servicing with ease. They also often have additional work that they cover such as repairs for breakdowns. Because of this they can cost you more than standard servicing, approximately £150-£250. They are beneficial though when you consider the peace of mind that they offer and the money you would save in an emergency as it can be expensive.
Long Term Savings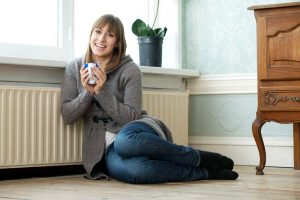 There are a few people who incorrectly believe that servicing is a waste of money when they look at how much should a boiler service cost. What they do not think about however is the safety behind getting your boiler checked.
Carbon monoxide is a dangerous possibility that comes with using an unsafe appliance. The longer you leave it without a check, the higher the potential of a problem developing that could release this harmful gas.
Not only can you avoid a boiler breakdown through servicing, but also the costs that come with it. This means that servicing will stop you needing to spend hundreds on repairs or even a new boiler.
If you want to find out how much should a boiler service cost and want the best quote, contact Warm. We can provide you with help for all your boiler and central heating needs. Simply contact us at 0800 311 8990 today to get started or fill in our quote form.