Welcome to Warm Gloucester, the easiest place to find and compare new boiler installation quotes. Click here for our online calculator and we'll ask you a few simple questions about your property and boiler. No personal details are required. A fixed price will then appear on screen.
Or, if you prefer to speak direct to local gas engineers, use the "Get 3 FREE Quotes" form to the right. We will match your requirements with our trusted & accredited Gas Safe engineers. We aim to get you 3 FREE no-obligation quotes the very same day.
Boiler Replacement Gloucester
Everyone needs a heating and hot water system for their property, but it must be one that works. You can ensure that yours will function by investing in a high calibre boiler and by with regular servicing. We can assist you in getting the finest central heating and boiler installation Gloucester has available. No matter what your goals are, we will work with you to meet them.
Central Heating Installation Gloucester
People sometimes wonder what kind of central heating solution they should use. This is important as it carries implications for your property's energy efficiency. For the longest time, we considered gas to be the least expensive way of heating everything up. It's true that gas is the most common variety of heating in this country. However, electric heating has evolved to the point where it's an energy efficient option that doesn't have the disadvantages of the old storage heaters.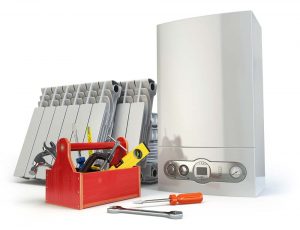 Electric heating is versatile as well, since you can use it for both water and air products. These heating systems are cheaper and easier to install than gas models too. They don't need pipework or flue components. This means you don't have limitations in relation to building design or layout. Our engineers can handle the installation of these systems if you're looking to upgrade to one. Contact us to find out more.
What are the advantages and disadvantages of each boiler design?
It would be in your best interests to look at various boilers before you make your choice. Below, you can find insightful advice on some of the most common appliances that the population uses.
Oil-fired  Boiler Installation Gloucester
There are condensing, combi, and also conventional devices on offer that are fired via oil. The fuel you need is some of the cheapest around but you must store it on-site. As a result, you'll require an additional tank. Something else you'll have to do is keep track of the oil so that you don't run out. The service costs for these appliances are expensive as well.

Conventional Gas A standard gas boiler supplies hot water and heating. This apparatus shall have a tank and it utilises a heat exchanger to warm the water up. There are myriads of sizes on sale and most also have simplified controls. A possible disadvantage to using one would be the massive fuel consumption.
Electric Boiler Installation Gloucester
Contemporary electric boilers can have a maximum efficiency rating of 99%. They don't burn fuel to heat your water, meaning that there's no danger of leakages. They're typically easier to install and you have more choice in terms of positioning. The main downside to these boilers is that electric costs more than gas.
Gas Condensing Boiler Installation Gloucester
Every modern boiler has to be condensing. In other words, they must be equipped with a condenser that gathers hot gas waste and uses it to pre-heat your water. They're substantially more functional because of this and slash energy consumption. One disadvantage is that a flue is necessary. This restricts your placement options and complications can also develop if the flue becomes blocked.
Gas combination Boiler Installation Gloucester
Gas combi models supply heating and hot water. They save on space and
provide a limitless supply of water. The boilers can do this because they're connected to the mains and not a tank. However, they're small and may not be appropriate for bigger structures. In addition, the repair costs are high and the appliances themselves are complex.
It can be tough to decide which appliance is right for you. Therefore you may be best off consulting an expert. Warm can help you to find a reliable name for central heating and boiler installation Gloucester residents can trust. They will provide all the support you need.
How will I know when my appliance is malfunctioning?
There are numerous signs that tell you whether your boiler is operating properly. At any point during the year, you can lose heat or hot water. You could also notice things like banging sounds coming from your machine. Stay alert and examine it at least once every month right through the year.
Contact a professional in Gloucester
Once you determine that changes to your central heating or boiler are necessary, your next step should be to contact an experienced engineer. The team here at Warm can speed this process up for you. We will do all the work so you can relax and examine the quotes that we supply, rather than having to make all the calls yourself. Our advice to you would be to confirm that you are working exclusively with engineers that prove their credentials. Ask to see their qualifications, such as their Gas Safe ID. The advantage of working with us is that we only associate ourselves with trustworthy engineers. In other words, we can offer central heating and boiler installation Gloucester locals can depend on.
Gloucester is a city in the west of England, near the Cotswolds rural area. It's known for 11th-century Gloucester Cathedral, which has Romanesque and Gothic architecture, plus the tomb of King Edward II. Nearby are the Gloucester Docks, with restored Victorian warehouses, a dry dock and the Mariners Chapel. The National Waterways Museum celebrates the city's industrial past with canal boats and interactive displays. Gloucester is located in the county of Gloucestershire, South West England, six miles north of the town of Painswick, 48 miles north-east of Cardiff, and 94 miles west of London. Gloucester falls within the district council of Gloucester, under the county council of Gloucestershire. It is in the GL1 postcode district. The post town for Gloucester is Gloucester.