When you are looking into getting a new boiler for your property, an electric combi is a great choice. This is because they are very cost effective and efficient. However, you might be wondering about the new electric boiler cost. You can find out more about this below.
Electric boilers are a cleaner choice and are available in many sizes. People often opt for these systems when they don't have access to oil or gas. But, more people are realising that they offer environmental and cost benefits, and can also be a quieter option.
A new boiler
The average price for an electric boiler is around £1,500 for a 9kW model. If you are considering a top range appliance or a larger boiler, this can cost £2,500 and sometimes more. However, as with all boilers, if you plan on moving it and you need extra plumbing or wiring, it will cost more.
What about running costs?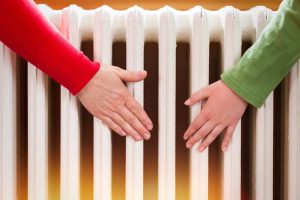 It is true that gas boilers have lower running costs. But you need to consider the fact that these models require annual inspections and frequent maintenance. They also have higher installation costs and aren't as eco-friendly. Furthermore, an electric boiler is a very efficient choice and won't need as many repairs.
Unfortunately, there is no exact answer when looking at the cost of a new electric boiler online. This is because of all the factors and variables in every situation. You need to know what size you require, which model you are going to choose, who will install it, and look at what you have in place for your existing boiler.
You can always rely on Warm
The best thing to do when you need a new boiler is to contact a professional engineer. They will be able to look at whether a replacement would be the best choice, which one to pick, and can take care of the installation.
Warm is here to help through our expert services. This includes helping you work out the new electric boiler cost as well as providing safe and reliable installation. Should you ever need our help, don't hesitate to reach out.