Warm has had the pleasure to help countless individuals across the UK with their boiler and central heating problems. We accomplish this by putting them in contact with the most skilful engineers in their local areas. With our aid, it won't be long until you find a professional to assist you. In addition, we take note of important boiler and heating news, like the new information surrounding heat pump grants. The Boiler Upgrade Scheme is one you should definitely look at for next year.
What do the grants do?
Heat pump grants can be found all over the UK. Their job is to assist homeowners in affording the upfront installation cost. For people aiming to change to renewable energy, the contribution can make all the difference.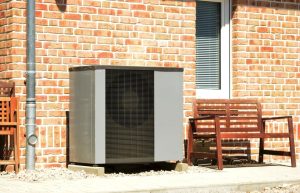 Heat pumps, as well as low-carbon heating systems like solar thermal panels and biomass boilers, can assist you in reducing long term energy bills. That is if you compare to old gas boilers. However, they are more expensive to install. Ground source systems can potentially cost £15,000, while air source ones can set you back £14,000. For this reason, the government announced the up and coming Boiler Upgrade Scheme. This shall give every eligible homeowner as much as £6,000 to help cover the cost.
The new scheme is a restructuring of the old Clean Heat Grant. It is going to launch in April 2022. Homeowners will have the option to apply for £5,000 grants for purchasing biomass boilers and air source heat pumps. There shall also be up to £6,000 grants for ground source heat pumps.
Eligibility for the Boiler Upgrade Scheme
As for who exactly is eligible for the heat pump grants, the majority of private and public landlords, and homeowners in England and Wales can participate. However, the grant shall not be available to people in new-build and social properties. Northern Island has its own system. The scheme is not going to be available to Scotland residents either. They can apply for different help known as Home Energy Scotland. This is a loan from the Government to help cover the cost.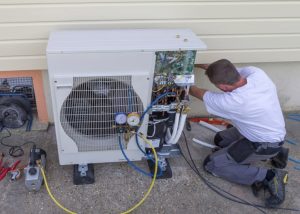 If you are wondering how to get the funding, households don't actually apply for this grant. What happens is that they speak with a heat pump installer. They shall apply to Ofgem, the energy regulator, for this grant on your behalf. After Ofgem reviews your application, they will provide a voucher to confirm the grant amount. Afterwards, the installer shall have a set amount of time to finish the installation from the date your voucher gets issued. For most installers, this will probably be three months.
After installation the installer is going to produce what is known as a microgeneration certification certificate. This confirms the eligibility criteria have been successfully met. It will be sent to Ofgem. What the regulator will then do is directly pay the grant amount to the installer. You will then get a bill for the remaining part.
It will be possible for you to obtain a quote on heat pumps and their installations ahead of April 2022. Although, you won't know for certain if you will gain the one-off grant until the launch of the Boiler Upgrade Scheme.
Cancellations
If for some reason you wish to cancel, you will have 14 days to do so following the signing of the heat pump contract. Moreover, you shall be able to cancel at any stage before you sign the contract if you are unhappy with the quote for the cost.
Come to Warm for help with heat pump grants
If you are looking for aid in this area, the team at Warm will be more than willing to help. We have been specialising in the central heating industry for years. As a result, we understand what it is our clients need. We can offer quotes for various kinds of boiler and central heating work. Not to mention, we will help you make sense of the available heat pump grants.
You can contact us anytime by phone or email. Additionally, you have the option to fill out our quote form.