A boiler is an important investment for your property. Because of this, you must choose one that matches your needs. You might find yourself asking questions like what size electric boiler do I need? If so, Warm can help you to find a professional engineer who can advise you.
Measuring Boilers
The size of a boiler looks at the output in kilowatts (kW) and not the physical dimensions. This measures energy output in terms of heat. It tends to mean that if you want more heat and hot water, you will need a boiler that has a higher output. There are different factors to consider when choosing the right size for your needs. You can find out more about them below.
How Many Radiators?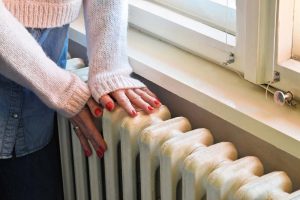 A huge influence on what boiler size you need is the number of radiators you want. A small flat will only have a few so a smaller boiler will offer great economy. On the other hand, a three to four-bedroom house tends to have about ten. Here, you should look at small to medium boilers, approximately 24-30 kW. If your house is large with even more radiators then 30-35 kW is more appropriate.
Efficiency
The type of fuel is important too because this influences the efficiency of the boiler. Electricity is relatively eco-friendly and these boilers tend to achieve efficiency ratings of 99% or higher.
Water Pressure
There are some older homes which are without a suitable high-pressure water supply. This can influence the size and type of boiler you choose. For combi-boilers, you need to make sure that it is big enough to deal with the water that passes through. A higher flow rate typically means a bigger boiler.
Other Important Factors
There are other factors to consider if you want to get a better idea of what size electric boiler do I need. For example, you need to take the heat loss of your property into account. This looks at insulation, floor area, windows, radiators, and other things that make your home lose heat.
Having the right size boiler will help you keep your home warm, can give you underfloor heating and provide access to hot water when you need it. It can also help you ensure that you do not spend more on your energy bills than you have to. You should ask the opinion of your engineer as they will be able to help you make the best choice for your needs.
If you find that you are asking yourself questions like what size electric boiler do I need, rely on Warm. We can provide you with expert-level assistance and find you a trustworthy engineer in your area.