At the moment, Britain is enjoying a spell of warm weather. It might feel like it is going to last forever, but it will not. Autumn and winter will eventually be here again and it is at this time that access to heating becomes vital. It might be worthwhile looking into installing an efficient system. When considering central heating and boiler installation Bedford property owners should contact experts. This will ensure a great service.
What is a boiler system?
This circulates steam or hot water through your heating system. Thanks to advancements in technology over the last few decades, boiler systems are very safe and efficient. There are also a number of benefits you can experience when you install them in your property.
Compact models
With all of the boilers that are available on the market, you can find a huge number of different sizes. Thanks to this, you can install an appliance almost anywhere in your property, including within cupboards. A combination boiler is an option that takes up a lot less space than other options and you can mount them on walls.
Incredibly efficient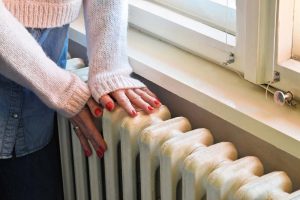 Of course, it is going to cost you to install a new boiler and central heating system. What you need to do is recognise the long term effects that will come from this decision. You could actually stand to save a lot of money from the investment.
Modern boilers have extremely high energy efficient ratings. This means that they won't lose much of the heat that they generate. This will save you money on your energy bills every month. Additionally, lowering your energy consumption will allow you to do your part to help the environment. A new system is one of the best investments you can make for your property when you think about it.
Finding someone who can complete jobs involving boilers and central heating systems should not be hard. Rather than looking around and spending all your time trying to find the right person, contact Warm. We will provide you with quotes from expert engineers in your area who can complete various tasks to very high standards. This includes offering the boiler installation Bedford can count on. Get in touch now to speak to a member of the Warm team.