When it comes to your boiler, you trust it to give you hot water and heating when you need it to. You have to look after it though to keep it in good shape. Work with the people helping with central heating and boiler installation Bedford loves. Finding experienced engineers is what we do at warm.co.uk.
Boiler Servicing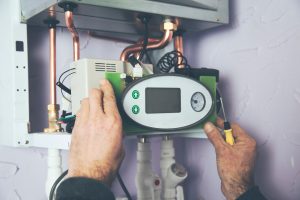 Regular boiler servicing is essential for ensuring that the appliance is running as it should be. This will prevent the likelihood of needing to call someone out because you do not have hot water or heating. It is a comfort you should always have.
Annual checks are vital. These check for issues with your boiler so that you can repair them before they worsen. It is also a great idea to look into getting a new boiler installed if you move into a new building. The more repairs and work it has had done in the past, the bigger the chance it will need more work in the future. Replacing it means that you have a heating system you can rely on to keep you comfortable.
There are many reasons to complete scheduled checks on your heating system every year. These include:
Saving money on your energy bill
Help you keep safe by preventing electrical faults and carbon monoxide leaks
Saving money by repairing issues before they need a replacement
A gas engineer must register to carry out work, otherwise it is illegal. A Gas Safe Engineer can carry out services to a high standard. This is the very reason we will always work to find you a qualified individual with experience. We don't compromise when it comes to quality.
What Does It Mean If There Is An Issue?
There are so many components to a boiler that are all essential to keeping it efficient and safe. We help you by finding someone who is knowledgeable. This gets you professional advice and a fast solution to get your system running.
You don't have to worry though. Call a company like us whether you need a minor fix or a complete replacement. You can fill out our quote form, compare quotes from engineers near you or call us directly on 0800 311 8990. We understand that you never know when your boiler will act up, which is why you can call us for advice 24/7.
We all know there is no good time to be without heating and hot water. Make sure that your boiler is in great shape by arranging an engineer through us. They can carry out a service and any required repairs.
You can always rely on us for the highest quality central heating and boiler installation Bedford has to offer!