There are many reasons people decide to move boilers. It is often that the current location is inconvenient. It might be that the appliance is taking up a kitchen cupboard. On the other hand, it might be that it is in a bedroom where it is bothersome. In these cases, you might find yourself asking – how much does it cost to move a boiler?
Moving the machine can stop it disturbing you and frees up space you would rather use for something else. Depending on the layout of your property, it might also allow for faster water response. This could give you hot water and heating faster. Make sure the new location is easily accessible though so that engineers can work on the boiler.
What does relocation cost?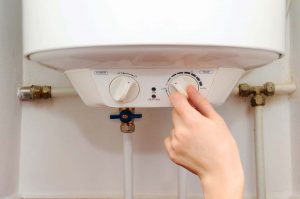 There are a lot of potential costs with moving a boiler. It is important to understand that every property and move is unique. As a result some tasks are easier than others in different cases. We have some estimate figures of how much does it cost to move a boiler below so you can get a rough idea of the cost.
Firstly, you need to choose the new boiler you want. This can cost be approximately £700 – £2,000, depending on the type you choose. Keep in mind that there are different price points for each style of appliance and brand. You can therefore choose between budget and prestige options.
There are also other costs with boiler relocation such as:
Pipework and additional fittings
Boiler controls
Boiler flue
Extension flue pipe
Magnetic central heating filter
On top of this there are labour costs to think about. These include making a hole for the flue and running the condensate pipe to a waste pipe. You may also need new plumbing, gas or even electric lines.
Replacing a combi boiler with a new mid-range one in a different location can have a total cost of approximately £2,650. However, this can change depending on things like the price of products, complications, and how difficult the move is. Costs can also rise when you are switching boiler types. Here the cost could be roughly £3,000 if you go from a conventional system to a combi.
At the end of the day the best thing you can do is call a professional and ask – how much does it cost to move a boiler? They can look at your specific needs and property to decide a fee.
Making boiler relocations simple
We know it can be hard to find a trustworthy tradesperson who can offer you a good quote for the work you need. However, with Warm this is a thing of the past. Ring us and we can provide you with no-obligation quotes from engineers in your area. They can complete numerous jobs and help answer your questions like how much does it cost to move a boiler. Don't wait; reach out to Warm today.