Welcome to Warm Luton, the easiest place to find and compare new boiler installation quotes. Click here for our online calculator and we'll ask you a few simple questions about your property and boiler. No personal details are required. A fixed price will then appear on screen.
Or, if you prefer to speak direct to local gas engineers, use the "Get 3 FREE Quotes" form to the right. We will match your requirements with our trusted & accredited Gas Safe engineers. We aim to get you 3 FREE no-obligation quotes the very same day.
Boilers are vital but they can cost you a fair amount of money in huge energy consumption and repair bills. If you want to prevent such scenarios, you need to maintain your appliance as it gets older. A great service history can increase its lifespan and lower the chances of a breakdown. If you'd like help from one of the foremost suppliers of central heating and boiler installation Luton has, reach out to us.
Central Heating Luton
It's important to understand the individual elements of your central heating system. This includes the pipework. Pipes are responsible for feeding your arrangement from the boiler to your heat emitters. The materials used to create the pipes can either be plastic or copper. Plastic is becoming the more popular of the two as the plumbers and heating engineers have an easier time working with it.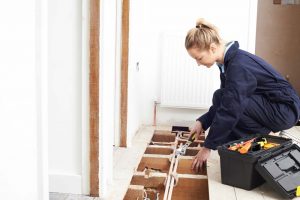 Copper pipes require soldering whereas plastic is a push-fitting joint network. The soldering can be risky since inadequate soldering can result in leaks. As for the sizing of your pipes, this shall depend on what your boiler is like, as well as the fittings your pipes are currently joining. If your pipes are giving you grief, let us know. We'll put you in touch with an engineer in your area who can come over and have a look at them.
Is there a specific reason why my boiler is faulty?
There are all kinds of reasons why your hot water or heating won't work. To give an example, there could be complications with your boiler, such as a worn-out component. If you organise a full survey by a Gas Safe Engineer, they can identify the problems. In particular instances, repairs may be possible. However, you're not always going to be this fortunate.
If the hot water is fine and there doesn't seem to be an issue with your boiler but the heating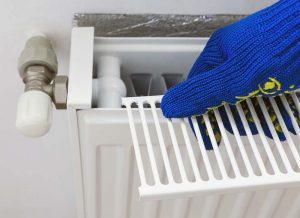 isn't on, it could be the settings. You're free to change them yourself or you can contact a professional. If you don't notice anything wrong with them you should look at the diverter valve. It may require replacing if it is broken.
Sometimes, issues arise when you get a new boiler but leave your central heating system alone. Modern condensing or system boilers can have substantially higher pressures than older models. This leads to leaks, and damage to your pipes and valves. When replacing your machine, think about doing the same for your heating.
How can I tell when it's actually my boiler causing problems?
There are many indicators that your boiler is not working correctly. At any time in the year you could lose hot water or heat. Other things you might notice include banging noises from your apparatus. Keep your guard up and have a look at your machine once every month at minimum during the year.
Get a great price for your boiler services
If you are interested in finding out how much the services will cost, call us today on 0800 311 8990. Warm can quickly get a quote from a top name for central heating and boiler installation Luton clients can rely on.
Have a look at what we can offer:
No-obligation and easy to reach on 0800 311 8990
Professional and fully qualified engineers
Every service comes with a fixed-price quote
Boiler servicing available to the entire Luton area
OFTEC-registered engineers
With benefits such as these, it's not difficult to see why people love using us.
A service appropriate for any property
If you need a replacement, you'll be happy to hear that you can choose from many different boilers. This includes system, conventional, and combi designs. The engineers we work with have experience with these models as well as a range of different brands. In addition they are competent with various types of fuel.
It's integral that you pick the most suitable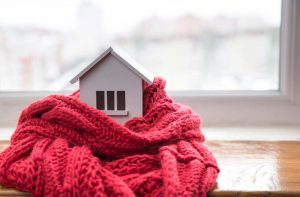 one for how much you intend to use it and the type of property you own. Combination boilers are excellent for small and medium sized houses. System and conventional are fitting for bigger structures where you will have to use multiple hot taps concurrently.
The engineers we work with can help you with the selection process. In addition, they'll provide you with advice on the various brands. This shall make it easier for you to choose between them.
If you'd like to schedule central heating and boiler installation Luton inhabitants can depend on, we can support you. You can call our number 24 hours a day, 7 days a week. Anyone who wants quotes quickly can complete our Free Quote Form.
Luton is a large town, borough and unitary authority area of Bedfordshire, situated in the south east of England, but in the East of England region for administrative purposes. It has a population of 214,109 and is one of the most populous towns without city status in the United Kingdom. From Luton its 8 miles to Milton Keynes, 29 miles to London, 40 miles to Reading, 40 miles to Camberley, 60 miles to Leicester, 61 miles to Coventry, and 76 miles to Birmingham.