If you're like everyone else, you will want a boiler you can depend on. Nothing is worse than having to worry about where you will have heating and hot water when you need it. You can also start saving money by upgrading to a model that is more energy efficient. We're more than willing to represent the greatest providers of central heating and boiler installation Basingstoke has. If you are looking at repairs or an upgrade, we are here to help you.
When you choose to work with us, you can take advantage of:
Every budget addressed, including finance and boiler cover
Free, no obligation quotes
Help for commercial and domestic properties
Maintenance and repairs
Basingstoke's engineers are easy to reach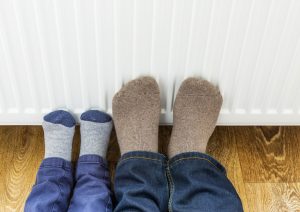 The moment you need to contact us, you can do so from here. Simply complete the form and we shall make our way to you as soon as possible. You only have to enter a few pieces of information and we'll secure quotes for you swiftly. Of course, you can always opt to ring us on 0800 311 8990.
Whatever the situation, our engineers are never too far away. They're always ready to help you in your time of need. From them, you should expect:
An efficient and quick service
Friendly and experienced workers
Energy efficient electric, gas, and combi boilers
Boiler repairs for every design
Decisions to make when upgrading your boiler
If you decide that an upgrade is in order, the simplest solution would be to change it like-for-like. Just remember that boilers aren't one universal size. For instance, combi boilers are small. Conventional models are much bigger, and include a separate cylinder and tank. You must think about the spatial requirements and check to see that your new model will fit.
Something else to consider is the level of pressure your new boiler shall create. This will influence your central heating system in some way, so stay cautious. You'll have to replace this too if the pressure is too high. As a result you'll need more money and time for this.
The standard change that individuals make is from an aged conventional design to a combi or contemporary system. Pressure might be a problem here but room shouldn't be.
If you're uncertain of anything, then you should consult one of the engineers we work with to get their opinion. They can use their expertise to point you in the right direction. With Warm you will only work with the very top providers of central heating and boiler installation Basingstoke has.