Drying clothes on radiators can bump up your energy bills and make your boiler work harder
Here are the best boiler tips from experts that will help you save some money. Read on and see how much you could benefit.
The first of our boiler tips is to be more careful how you dry your clothes at home, especially later in the year. We're probably all guilty of doing it at some point during the winter – drying clothes on the radiators in our home.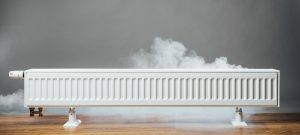 With the weather outside too cold to hang the washing out and clothes on maidens not drying quickly enough, it's very tempting to just pop them on the radiators.
However, by placing wet clothes straight onto the radiator to dry, you could be bumping up your energy bills. You are also guilty of making your boiler work much harder than it already has to.
The reason for this is the clothes on a radiator prevent the heat from being released.  As a result the boiler has to use more energy to try and warm the room up. It is a bad situation and will cost you much more to dry your clothing in the long run.
By adding extra moisture to the air, more energy is needed to heat those rooms. In addition, condensation could become an issue at some point in the near future. This can lead to problems with mould and damp.
Use a drying rack
The best way of drying clothes indoors is by placing them on a drying rack.  Preferably in a ventilated room – they will dry even if the heating is switched off. The best places are warm rooms like the kitchen or conservatory.
Drying clothes this way is much more energy efficient and puts less strain on your boiler. The rooms will be able to heat up first, which will then in turn help to dry the clothes, rather than the other way round where the radiators are having to heat up the clothes first before heating up the rooms. This is extremely inefficient and wastes lots of energy.
A tumble dryer is another option when the weather turns cold, so are heated drying racks. If your home is on the smaller side, ceiling mounted drying racks are a great solution. If you have any more money saving boiler tips please send them in to be added to this page.
Are You Ready To Get Up To 3 Quotes To See How Much Money You Could Save?