We understand how tricky it can be to find a professional service for central heating and boiler installation Aberdeen residents can trust. Fortunately we are committed to making is as easy as possible. On Warm.co.uk you can arrange:
Brand new Gas & Oil Boiler Installation
Emergency repairs to all makes
Expert engineers, Gas Safe registered
Annual services undertaken
When your boiler is working beautifully you hardly even know it's there. It's only when strange noises start emanating from it or it gives up completely that you start looking for a boiler repair company like us!
Find the perfect service in Aberdeen
Whatever your reason is for finding us, we're glad you did. We can help you find the right service for you, whether you are having problems with your boiler or central heating system in Aberdeen. There is just one number to call whenever you need us most – 0800 311 8990. There's no charge at all to give our team a ring and you get to speak to an experienced advisor.
Alternatively, if you need boiler installation Aberdeen you can complete our contact form. It only takes a few seconds and we can provide you with quick quotes for services in Aberdeen. We only work with Gas Safe registered engineers so you can expect a great service every time.
Swift repairs for all makes and models of boiler
However young or old your boiler is, you never know whether it will continue to serve you with trouble-free use for many years to come. If you notice something wrong, it's best to call in the experts as quickly as possible.
The good news is we stock many common replacement parts, so our Aberdeen boiler repair service is among the best you'll find in the city. We won't keep you waiting for essential replacements to be ordered, which means your boiler repair can be completed as quickly and conveniently as possible.
Additionally, we can also usually get hold of replacement parts for older boilers, so even if we don't hold it in stock, we can probably still help you out.
Central Heating Aberdeen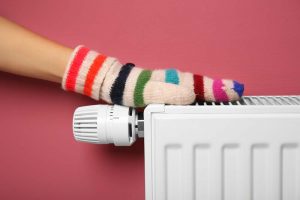 To most people, the central heating system's inner workings are a mystery. This can cause them to go into a panic when something goes wrong. In truth, there is actually no cause for concern. A large majority of the issues you face here aren't complicated. This means you can call in a professional to solve the problem and return to enjoying your central heating before the day is done.
One of the most common problems with these systems is when the radiator is warm at the top but cold at the bottom. If this issue doesn't go away, the radiator might be experiencing some sludge build up. You will need to flush this out. Take your radiator off the wall and flush the system using water. If flushing doesn't yield results, there could be a blocked pipe or a broken pump. The system itself could just be poorly designed as well.
Need a new boiler?
It happens, doesn't it? If your machine is no longer safe to use or you want to replace it with a newer and more efficient model, we can provide you with a quote. We can also advise you on the best boiler for your needs. This will ensure your home is always warm and always has enough hot water too.
The most important decision to make is what type of replacement you want. You'll need to think about all of the costs associated with it. This includes the price of the machine itself, the installation, maintenance and servicing.
Generally replacing boilers like for like is the cheapest option. In addition installing them in the same location is wise because connections will be in place. If you do want to change to a new type of fuel or want to move the device you could be looking at a much bigger bill.
To find get different quotes simply contact us on 0800 311 8990.