Welcome to Warm Worcester, the easiest place to find and compare quotes for new central heating and boiler installation in Worchester. Click here for our online calculator and we'll ask you a few simple questions about your property and boiler. No personal details are required. A fixed price will then appear on screen.
Or, if you prefer to speak direct to local gas engineers, use the "Get 3 FREE Quotes" form to the right. We will match your requirements with our trusted & accredited Gas Safe engineers. We aim to get you 3 FREE no-obligation quotes the very same day.
When it comes to your heating and hot water, no one wants to be without. So, care for your system now to keep it running for as long as possible. We can arrange the best central heating and boiler installation Worcester has along with other related work. We work with professional engineers able to offer various services for whatever you require.
Central Heating Worcester
Almost every home has access to electricity. Therefore, you can use an electric central heating system to heat your home and obtain hot water. If you're looking for cost-effective solution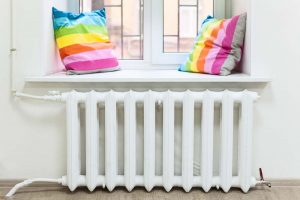 s, then you should consider using night storage heaters.
They make use of electricity that's provided at a cheaper 'night-time' rate. The electricity heats up these special ceramic bricks that are able to retain heat. Once powered up, these bricks are able to heat the property around the clock. These heaters slowly distribute heat and are meant to remain warm for all of the following day. You can come to us if you own these heaters yourself but are currently experiencing problems with them.
Make Sure You Can Rely On Your System
If you need any work on your system, it is better done sooner rather than later. This way you can stop it from developing into a more serious and costly issue. Alternatively you may be looking to upgrade. A modern system offers much more than old ones in terms of efficiency. This means it can use less energy in smaller space for low costs while still providing all you need it to. Radiators play an important part in keeping your building warm. As well as bleeding, they may also need balancing to make sure all rooms heat up the same way.
This can take a lot of time and effort so you may prefer to get help with. Regular servicing is the best way for you to care for your heating. A thorough inspection of your boiler can check for any repairs needed and make sure it is working as it should be. This extends the life and allows you to know that it is efficient.
Updating An Old System
Sometimes buildings can go years or even decades without needing any work done on them. Because of this, when you do a job such as updating the heating system, you must think about other work too. You may need a new boiler to ensure that it can handle the updated system. Otherwise high levels of pressure could lead to leaks in the pipe work and more trouble. We don't expect you to know everything though. This is why we can help you find a Gas Safe Engineer who will advise you accordingly on the work you require. They will help you to find the best way to make your heating and hot water as efficient as it can be. Then, they can carry out any work to the highest standards.
Gas Safe Central Heating and Boiler Installation Worcester Loves
If you want to care for your heating and hot water system, ensure that only Gas Safe Engineers work on it. This includes servicing and any other jobs. When it is completed by a professional you can rest easy knowing that they are giving you safe, high standards of workmanship.
Need A New Boiler?
If you need a new boiler putting in your property, do you know which would be the best? We can help you with the installation of several types. You may be looking to get an upgrade because yours is reaching the end of its life or maybe it already has. Luckily our service is perfect in emergency situations.
Your choice will depend on many factors such as whether the needs are domestic or commercial and the requirements of the property. There are also boilers available to suit different budgets and spatial limitations. If you are the type of person that prefers certain brands, we can help with this. The people that we put you in contact with have vast experience with installations including: Chaffoteaux & Maury, Ideal, Vaillant, Baxi, Vokera, Glow-Worm, Worcester Bosch and Potterton
Allow Us To Help
Our role at warm.co.uk is to make finding a local engineer as easy as it can be. When you contact us, we find you three quotes of people near you so that you can compare them. This way it is quick with no hassle. Don't settle for anything less than the best central heating and boiler installation Worcester has to offer. You can reach our team at 0800 311 8990.
Worcester is a city in central England's West Midlands region. By the River Severn, medieval Worcester Cathedral houses royal tombs, a crypt and cloisters. At The Commandery, a museum traces the building's evolution from the Middle Ages through England's Civil War to the 1950s. The timber-framed Tudor House Museum focuses on life in Tudor and 17th-century Worcester, with displays on traditional brewing and weaving. Worcester is located in the county of Worcestershire, West Midlands, six miles south-west of the town of Droitwich Spa, close to Birmingham and Gloucester, 64 miles north-east of Cardiff, and 101 miles north-west of London. Worcester lies six miles east of the Herefordshire border. It falls within the district council of Worcester, under the county council of Worcestershire. It is in the WR1 postcode district. The post town for Worcester is Worcester.