Electric is one of the top fuel options for people who are looking at different boilers. However, we hear one question rather often. People tend to wonder, do electric boilers need servicing? This is a very important query because services can be a big part of the ongoing cost. We're going to dive a little deeper into this subject here to help you understand it.
A yearly service
The short answer to this question is yes. The recommendation from the majority of manufacturers is that you service your boiler once a year at minimum. Most individuals usually arrange servicing for winter. This season sees boilers getting the most usage. If you don't want to be kept waiting however, you can book one at a quieter time of the year.
Why is servicing so vital?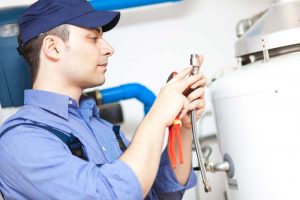 Now we're going to talk a bit more about why servicing your electric boiler is important. To begin with, engineers will be able to make certain that your instrument is operating at the utmost efficiency. This shall aid you in saving money you would have otherwise wasted on energy bills. In addition, keeping the efficiency levels high will allow you to cut your carbon footprint.
The next big reason why servicing is critical is that it makes catching small problems easier. Leaving these alone for too long lets them evolve into bigger, more expensive issues. In the worst-case scenario, said issues can force you into purchasing a replacement boiler. Depending on how long this takes, you could be left without heat for quite a while.
Last but not least, regular servicing may be mandatory for insurance purposes. This shall all depend on who your provider is. In numerous instances, not preserving your boiler correctly can void the warranty. A plethora of business and home insurers shall ask that you keep your machinery in a safe state as well. If you aren't caring for it like you should be, don't look surprised when you find yourself having to pay higher premiums. Your insurance claims can also end in refusal.
We can arrange servicing for all electric boilers
With a clear answer to do electric boilers need servicing, you can start to look for the right provider. If your own appliance is due for a service soon, let us organise everything for you. We can send qualified engineers working in your area over to you. Once the job is over, they will supply you with a checklist identifying any actions you must take to bring the boiler up to an acceptable standard.
Anyone who wishes to get in touch with us can do so by phone. Our number is 0800 311 8990. You can also fill in our Free Quote form 24/7 if you would prefer to do so.