Have you kept on top of the new GDPR rules? If not, you may find that you cannot use certain services anymore. Surprisingly some people are even noticing that this is affecting their heating and how they use their boiler. Certain people have found their smart central heating to be unusable.
GDPR Rules
Chances are you had an email account full of messages asking you to agree to updated privacy policies. This is because of the new GDPR rules that were introduced on Friday the 25th of May.
It seems a little ironic that this new set of rules has sent out a wave of spam emails when the idea is to stop it happening. But, they do serve a purpose in helping people to understand their rights.
Sadly some recipients were slow to respond to emails asking them to accept companies updated policies. As a result, they found that they were unable to use some services after the introduction date of the rules.
Were You One Of The People Unable To Adjust Their Heating?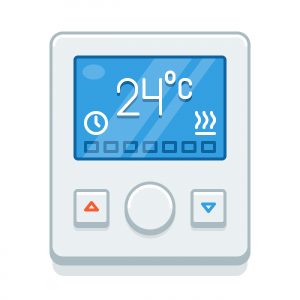 When you live in Britain and summer starts to appear from around the corner, people get excited. The ability to control your central heating remotely is ideal at this time though because you never know how the weather will turn.
Many people have embraced the use of "smart technology". It gives you the ability to control aspects of your home straight from your mobile or tablet. One very useful advantage is controlling it from anywhere, at any time. Therefore you can turn your heating on before you get home so it is nice and cosy.
However, many people failed to check their emails and agree to updated policies. Those individuals faced problems adjusting the heating in their home after the 25th. Nest, owned by Google, supplies people with internet-connected thermostats. Users located in Europe found they had to agree to an updated privacy policy before being able to change the temperature in their home again.
While many were angry about this, some people were grateful that this was an option. Some companies have stopped providing their services in Europe until they can meet the new rules.
One example is the company Yeelight which provides smart light bulbs. When people tried to use them, they discovered that they weren't working. On the app, customers found a message that read "According to GDPR, we will not be able to continue to provide this service to you".
Need help?
If you need any help with your central heating you can find it with Warm. The team will even assist you with smart central heating advice. We can put you in touch with a local engineer able to help whether you need servicing, new installation, repairs, or advice about using different kinds of heating controls and apps. Contact us or complete our quote form to get started today.