The upcoming 2017 Heating Strategy should push the efficiency of gas boilers using new policy
A leading sustainable heating and energy consultancy firm, Ecuity, has claimed the government needs to introduce more policy to encourage greater adoption of energy efficient gas boilers and heating systems.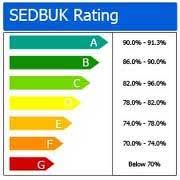 Official figures suggest that up to 70% of all heat demand in the UK is for gas. In its 2013 Heating Strategy, the Government said it expected the demand for gas to continue into and beyond 2030. Therefore, it would remain the leading fuel source for heating and hot water.
The next Heating Strategy is due out in 2017. Early predictions are expecting the Government to again state that natural, 'green' gas will play a leading role in the supply of domestic heating going forward.
For this reason, Ecuity believes the UK Government should now take the opportunity to introduce new policy. The aim should be to increase the installation and use of more energy efficient gas-fired boilers and heating systems.
Ilias Vazaios, of Ecuity, used the Government's Building Regulations policy of 2005, which demanded that all new and replacement boiler installations must be condensing boilers, as an example of when governmental regulations can have a positive and longterm impact.
New regulations can improve the whole heating industry
The 2005 policy was important for reducing the carbon footprint of the UK's housing stock. It also had a positive effect on the boiler and heating industry as a whole. Impressively, it created a more competitive atmosphere and drove technical advancements.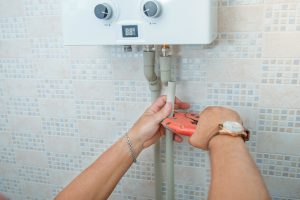 Due to these more recent advancements in boiler and heating technology, it is now the right time for the Government to push domestic heating efficiency using new Building Regulations policy.
Recent years have seen the development of new pumps, weather control solutions, and heat emitters. Combined, they create gas boiler and heating solutions which are capable of much more efficient operations. These innovations can be harnessed alongside condensing technology to further increase the efficiency of domestic heating.
Call us free on 0800 311 8990 for helpful boiler and heating advice . Alternatively, complete our easy quote form for a speedy, no-obligation Boiler Quote from a local and qualified engineer.