When people choose new boilers, the prices typically make or break the deal. Many people out there are probably wondering how much does it cost to run a biomass boiler? Being experts in central heating and boiler installation, we have all the facts on these devices, including their costs. We can look at how much you need to pay for the machine, the fuel, and upkeep too.
Varied prices for biomass boilers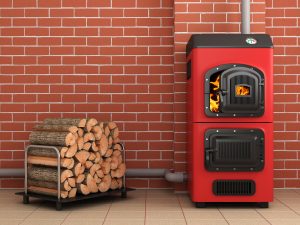 The prices for biomass boilers vary quite a bit. Regardless, they can be a bit more expensive when you compare them to some other heating set ups. However, they offer other benefits that will make the investment pay off. For example, when comparing these designs to gas-fired and oil-fired ones, the biomass comes out on top in terms of environmental impact, fuel costs, and funding options.
To give you some examples of boiler prices, a pellet boiler that's fed automatically will cost between £10,000 and £19,000. This includes delivery and installation. On the other hand, a compact domestic boiler begins at £5,000. A standard commercial installation that heats two or more structures can set you back £20,000.
How much does each type of fuel cost?
Biomass boilers can use an array of different fuels. There are three types we're going to talk about here. Firstly, we have wood pellets. In terms of pricing, they cost £245 per tonne. Secondly, we have logs. The price here is £100 per tonne. Finally, there are wood chips. You must spend £60 per tonne for this fuel type.
It's possible to design certain boilers for wood chips, straw pellets, and also wood pellets. However, with log boilers, they're normally designed for that variety of wood fuel alone. It is wise to consider what type of fuel you can use and the ongoing expense for buying the resources.
One thing you should think about when you look at how much does it cost to run a biomass boiler is the environmental impact. Employing renewable energy as a source of heating is very eco friendly. Moreover, you can lower your electricity bills considerably when changing your heating system.
Servicing and upkeep
This can be another big bill for some types of boiler. Biomass models need a yearly service to ensure they are safe and burning efficiently. In addition you will likely need to invest in cleaning for the machine and flue so that they are not clogged with soot. This can be an additional expense you don't want to pay but it will ensure your machine is safe, efficient and lasts as long as possible.
Come to us for aid
You may be someone who has looked at how much does it cost to run a biomass boiler and decided to change over to one sometime soon. If you are, then we can assist you with the installation. In fact, we can help you with finding any kind of boiler service. This includes finance and cover, repairs, and servicing. To ensure that you receive the correct service for your money, our team will supply you with multiple quotes.
Those who want to contact us can do so by filling out our Free Quote form. Alternatively, you can phone us using the number 0800 311 8990. We look forward to hearing from you.