You may be someone who has never thought twice about the position of their boiler. However, there can be various reasons behind a decision to move it, and benefits too. At Warm we are happy to help, providing you with premier services for your property. We can offer lots of useful info and also tell you how much to move a boiler to the loft.
Why Bother?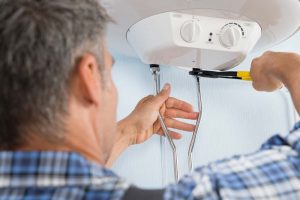 Some people are lucky enough to have their boiler tucked away in an area like a cupboard with boxed away pipe work. Many others have to live with their appliance ruining the look of their kitchen or bathroom. It can also take up valuable space that you will be able to use a better way. So, why not completely hide the machine out of site in your loft? There will be no pipes and boiler to look at, but people will still be able to access it when necessary.
The purposes of rooms change, so it may be a good idea to move your boiler out of the way into your loft. This gives you the chance to utilise the valuable space it took up in the past. It is a wise choice if you want a larger machine and there is not enough room in the current space. Moving a boiler into a loft space might be because of aesthetics or a lack of space elsewhere. Whatever the reason, it is possible.
Influencing Factors
The price of having a boiler moved depends on numerous factors like the complexity of the job. This includes the existing pipe work that you have in place in the property and how far you want to move the appliance.
On average, you can expect this job to cost you around £300 to £800 including parts and labour. There are factors to remember such as:
Boiler flue – £70 to £120
Extension flue pipe/flue bends – £40 per metre
Magnetic filter – £100 to £120
Controls – £70 to £650
Pipe work/fittings – £300 to £600
You may also want to look at getting a new boiler at the same time. After all you won't want to move it if you will need a new one installing shortly afterwards. If yours is not that old, it will be okay. Your best option though is to talk to one of our experts for their opinion.
Contact us
If you are still not sure about how much to move a boiler to the loft call Warm at 0800 311 8990 today. We can answer any queries you may have, and put you in contact with engineers on the Gas Safe register in your area. They will offer you a quote for the job.
If you don't have time to call you can use our quote form. It only takes a few minutes to complete and we can get quotes for you.
Whatever option you choose we assure you that with us, you will receive first class work for your boiler and central heating.