Meeting held to discuss broken down boiler and faulty heating system at the Town Council's Civic Centre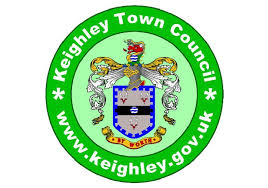 Councillors for the Yorkshire town of Keighley have been trying to resolve the issue regarding a broken down boiler and faulty heating system at the Town Council's Civic Centre, on North Street.
During the meeting, they discussed the repair work needed to fix the boiler and heating issues. These included how much money was required for the work and where in the budget was it coming from. Consequently, the debate became a little heated at times.
Several quotes for the work have already been gathered by the town council from expert boiler and heating engineers. Quotes received ranged from between £20,000 to £84,000. The prices come down to what kind of repair work will eventually be chosen by the councillors.
One of the cheapest quotes was for £19,387. This covered the cost of a new boiler, pumps and installation. Another quote for £74,013 for a system simplification.
The highest quote of £84,187 was for a complete replacement of all components with an identical system.
Problems with the current system
There are two boilers at the Civic Centre. At the moment the building is being heated by the second one, however, this machine has also seen better days.
For health and safety reasons, the building's energy provider has switched off the main unit.
Councillor John Kirby spoke and asked the group at one point: "We wouldn't be in this situation if the town council had listened five years ago when it was told the boiler was on the way out. Why wasn't money put aside for this?"
Eventually, a decision was made; the council are to pay for short-term repairs immediately to make sure it the system is working safely. Meanwhile, council members will look around for more quotes and better solutions.
Call us NOW on 0800 311 8990 for free friendly and helpful advice regarding all makes & models of boilers and central heating systems and to find out more about the services we provide. All of our local boiler engineers are Gas Safe Registered for your peace of mind. 
Complete our simple Boiler Quotes. for a speedy, no-obligation boiler quote from the experts.