Third of Scottish landlords unaware of gas safety check responsibilities
Over a third of Scottish landlords are oblivious to the fact they have a responsibility to their tenants in providing a safe place to live. Consequently, they don't know that an annual gas safety check must be carried out on all gas appliances.
New research revealed one fifth of privately rented properties contained dangerous appliances. A total of 3,339 homes were inspected in a five year period to acquire the data.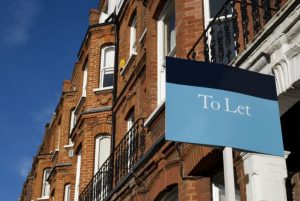 The Gas Safe Register body discovered dangerous and unsafe gas appliances in 18% of private rental properties in Scotland. As a result, it's now one of the most dangerous places in the UK to rent a home.
Data collected by the Gas Safe Register over five years revealed that across the UK, the most dangerous appliance found in rental properties was a gas heater (59%).
Fifteen per cent, or one in six landlords in Scotland, don't know that, by law, they should have the boiler safety checked every year in each of their rental properties. In addition, 10% were unsure as to whether the boilers in their rental properties had been inspected over the last year.
Landlords should hire a fully qualified Gas Safe registered engineer to check all gas appliances every year.
Lack of awareness
Alarmingly, over one third (37%) of UK landlords are not aware of their responsibilities of care. Even more alarming is the fact that one in seven (15%) of landlords mistake their responsibility. The local council is never responsible for gas appliance safety because the landlord always is.
The confusion doesn't just stop at landlords however. Many homeowners are unsure as to who's responsible for 'gas safe' checks in their property. Surprisingly, only 49% of homeowners across the UK know that they are responsible. In addition, 14%, or one in 7, think the responsibility lies with their gas provider.
Homeowners need to ensure their property is 'gas safe'. The best way to do this is with an annual gas safety check of all appliances. A Gas Safe registered engineer  should do this.
'Trust the triangle' and use a Gas Safe registered engineer.