Throughout the UK, people frequently experience issues with their heating systems. It's our job to assist them with overcoming these complications. We're the top company working in central heating installation and boiler services. With us, you can arrange for boiler cover and finance, new installation, repairs, and also servicing.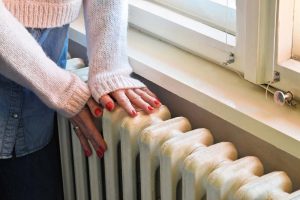 Good news seems to be on the horizon for Solihull's households. They could end up benefiting from gas and central heating installation that's free. As many as 125 owner-inhabited properties could qualify for the council's new enterprise. It's called the Homes Fund Initiative. Solihull Council is presenting this deal to entitled residents. This is if they lack gas or central heating as their main heat source.
Some structures use electric for their heating. The plan is to replace them with gas condensing boilers. This will lower running costs and augment energy efficiency. A cabinet member from Solihull Council made a statement on the subject. They want to aid those who are on lower incomes since they often struggle to heat their homes properly.
How much can you save with gas central heating?
Your standard household saves around £350 on their heating bills each year. This is when they bring in gas central heating to replace electric storage radiators. The council is urging every Solihull inhabitant using electric wall heaters or radiators to check their eligibility.
Individuals could qualify if they both own a home and have resided there for three or more years. You also need old gas heaters or electric storage heating. Moreover, you must receive a benefit related to income. Alternatively, your household income will have to be below £32,062.
We want to supply every customer with assistance when they require it the most. To this end, we operate for 24 hours every day. Our team prioritises everyone currently without heating or hot water. The engineers we send shall provide you with central heating installation, boiler services or repair quotes depending on the situation. When necessary, emergency services are available too.
Contact us now to arrange a service.