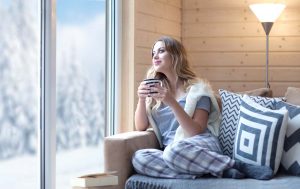 The nights are getting colder and more people are reaching for their thermostat more often. When you do this though, it is important to not fall into some common traps. Otherwise you will face high bills come spring time. You need to know how to get the most out of your heating and what you should be doing. One thing you should do is get it serviced. We can offer a quote and advice about the central heating servicing cost.
Leaving The Heating On Low 24/7
Many people think it is best to leave heat on all of the time rather than adjusting it. The truth is that this leads to you heating your property when it may not be necessary such as when you are not at home. You should be using the timer so it only comes on when you need it.
Turning The Heating Up When It Is Cold Out
While it is a natural response, remember that your thermostat maintains the temperature in your home. This is regardless of what the weather is like outside. So, set it to come on when it reaches a certain temperature and leave it alone. After spending a few minutes within your home your body will adjust and you will feel fine.
Turning The Heating Up For A Quicker Effect
This is a common misconception as this wouldn't work. All this does is heat your home to a higher temperature, there is no difference in speed so be patient. Your home will heat up to the level you want it at if you wait.
Opening And Closing Doors For Heating
It is important to close doors for the room that you want heating. This stops the warm air escaping to where you do not want or need it. However, after taking a shower or cooking you should open the doors. This allows the air to circulate around your home and prevents condensation on surfaces.
Using Electric Heaters
This is one of the most expensive forms of heat. If you have a central heating system, you should be using it. You can then turn on electric heaters only if necessary and not all of the time.
Central Heating Servicing Cost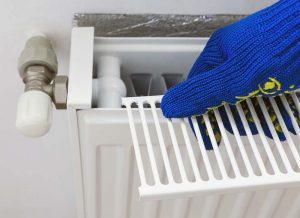 Many people avoid getting their boiler and heating serviced because they don't think they need it. While you will save money on the service, it is a false economy. You could face much larger bills if your system breaks. In addition you'll likely be using more fuel than necessary. It is better to invest in regular servicing and additional services like powerflushing.
If you need any more info about the heating mistakes to avoid or want to know what you can expect your central heating servicing cost to be, contact us. Warm offers a UK-wide service and delivers great value.