Many people are unaware of the existence of electric boilers. However, if you have moved into a property with an electric boiler that needs replacing, or you are wondering if this would present a good alternative to gas, read on.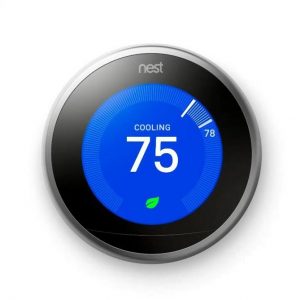 Electric boilers are made by many manufacturers and there are different models to consider, too. Let's explore the pros and cons of an electric boiler, so you can decide whether it would be right for you.
An electric boiler is a practical solution when no gas supply is present
If you have access to a gas supply, a gas boiler will generally be the first option – and the preferred option. However, properties in the countryside may not have this option. The cost and challenge of laying gas pipes can be prohibitive when there may only be one or two properties on a quiet and remote road. In this instance, an electric boiler could be ideal.
They are very efficient
Energy efficiency is very important. The more efficient a boiler is, the more energy you will use from it while less is wasted. Electric boilers are often more efficient than gas ones, with around 99% efficiency achievable. This occurs because the boiler does not need to burn fuel, i.e. gas, to provide energy.
They can be more expensive to run
Gas and electricity prices are always going up and down. However, on balance, electric boilers generally cost more to run than gas ones. Of course, if you do not have access to a gas supply, that option is removed. You then have a choice between an electric boiler and other types, such as an oil boiler.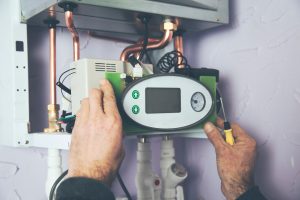 It may not be suitable for all
The bigger your property is, the less likely it is an electric boiler would be the right choice for you. For example, larger properties with families living in them would likely run into problems with running out of hot water. However, a small property, perhaps with one or two residents, would not have this issue to consider.
Choosing the right boiler for you
You can see how vital it is to consider your property and your need for heating and hot water before deciding on the boiler type to buy. Electric boilers can be an ideal option in some circumstances, but make sure you do your homework before you commit.
Thinking of getting a new Boiler Installed, or an old Boiler replacement then we can help. Simply complete this quick Quote Form we will get 3 local installers to give you a quote ASAP, making it much easier to get your new boiler installed as soon as you want it, any quotes supplied will be obligation free