Warm offers the fastest response if you want quotes for central heating. Whether it is repairs, powerflushing, or new installation, complete one form or call our team. We will give you three quotations from professional engineers in your local area.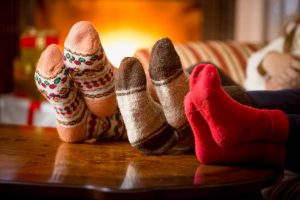 In autumn and winter people tend to call an engineer right away as soon as there is a problem with their heating or hot water. The quick reaction is because of the cold weather and the importance of the utilities. There are a few situations though when people call an engineer unnecessarily because they could have fixed the problem themselves. Below are the things you should try before making the call.
Check everything
If there is a problem with your central heating there are several things to check first. Start off by making sure the boiler is on. Next have a look at the valves on the side of the radiators to make sure they are on.
Pressure
Your radiators also won't heat up properly if the boiler has low pressure. Have a look at the gauge to see what it currently is. If it is too low you can increase it yourself. Read the boiler manual for instructions on how to do this.
Thermostat
In some cases simply turning up the thermostat will encourage the radiators to heat up. If it is currently set below 21 degrees turn it up to kick the heating into gear. You can always turn it down again afterwards if everything gets nice and warm.
Resetting the boiler
You won't have heat or hot water if the pilot light has gone out. You don't need an engineer to relight it though. Again there should be instructions on how to do it yourself in the manual. Follow them carefully and you can get the boiler back on.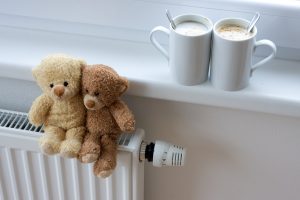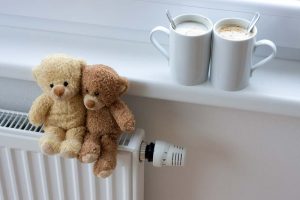 If you try all of these things and still don't have heat, it is time to call an engineer. They can inspect the boiler and radiators to find out what the problem is. It may be something like a broken valve that it is possible to fix. Alternatively the appliance may be broken for good. Therefore the only option is for a new installation.
Warm is the best place to find quotes for central heating. Our service is available 24/7, meaning it is fantastic all year round. Because we work with so many local engineers, we can help you to find help even in the busiest times of the year.