Think about boilers and the first thing that will probably come to mind is a gas-fired boiler, not an oil-fired boiler. Gas-fired boilers are the most popular type of boiler used in properties throughout the UK. Yet not every household will have one. The main reason for this simply, is that not every home in the UK is connected to the gas supply.  This is more likely to be the case if you live somewhere remote in the countryside. Gas lines won't stretch out that far, and that means you need another method for heating your home.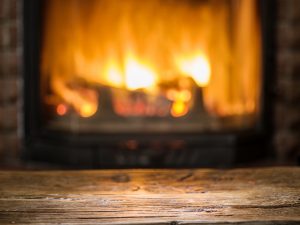 One of the obvious solutions in this instance would be to invest in an oil-fired boiler. As the name suggests, it uses oil to heat your home and your water supply instead of gas. It isn't usually as cheap to use an oil-fired boiler as it would be to use a gas boiler, but if you don't have that option, it is usually the best alternative.
Finding room for an oil tank
If you ever take a drive in the remote countryside, you might notice most properties have a tank outside. This might be visible from the road, or hidden behind a hedge. This will almost certainly be the oil storage tank. The tank is filled when required and the oil boiler takes the oil from the tank to heat the property and provide the hot water.
If you buy a property that isn't connected to the gas supply, chances are it will already have an oil boiler and tank. However, if the property has an electric boiler instead, you may wish to consider investing in an oil tank and boiler as a cheaper alternative.
Make sure you don't run low on oil
This is the most important element to remember when you use an oil boiler – especially in the winter months. With gas boilers, you use whatever gas you need and pay for it as you go along.
In theory, the same is true with oil, but here you need to have it delivered into your tank. You will also need to pay for it at that point. The chance to pay as you go won't be available in this case. This means keeping an eye on the oil level, so you can order more in plenty of time.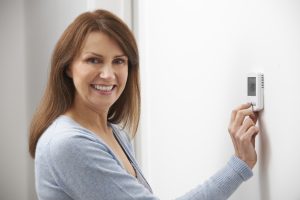 Once you get used to an oil boiler, you should find it serves your needs well in the countryside – even if it does work differently to gas boilers you'd had in the past.
A new A-rated boiler could save you up to £320* on your annual energy bills. Ready for a Quote to see how much a new boiler will cost?