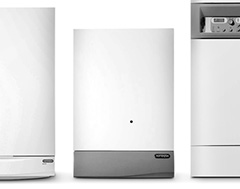 Having problems with your boiler? No hot water? Heating not as good as it should be or completely non-existent? Whatever problem you have, we can help you to resolve it and make homes pleasant again. We put you in touch with a specialist that can offer the highest quality central heating and boiler installation Cumbria has to offer.
At warm.co.uk you can arrange for professional Gas Safe Engineers to provide:
New Boiler Installation
Central Heating Installation
Full coverage of Cumbria
Gas Safe & Full Insured
Repairs, Servicing and Advice
By calling our free helpline on 0800 311 8990, you'll be able to chat with a friendly adviser to determine just how soon we could be with you. We view no heating and no hot water as an emergency, so you'll be bumped to the top of the list when it comes to getting the issue sorted. If that wasn't enough, we also ensure that every company is reliable and professional.
A service for every kind of property in Cumbria
The engineers we work with have handled all kinds of boiler problems throughout the county, in flats, maisonettes, terraced houses and detached properties. As a result, they can deal with a wide variety of boiler models and central heating systems.
In addition we understand how crucial boilers are in commercial premises. A cold workplace will be uncomfortable and can have a big impact on how productive your team are. Lack of hot water can also cause serious health problems. Luckily we work with engineers who can work on appliances in these properties too.
So call us now and find out how to book an appointment. Alternatively, you can complete the quote form and get a clear price for the job. Whatever option you choose you will work with a reliable specialist that offers central heating and boiler installation Cumbria property owners love. Consequently you can have complete confidence.