There aren't too many home systems that are more critical than the hot water and heating. Lacking just one is bad enough. However, things can get out of hand if both cease functioning. It is our job to make aid easy to find when you require it the most. We ensure that we only work with the most skilled engineers around. This makes us the number one company to speak to regarding central heating and boiler installation Norwich has.
Condensing technology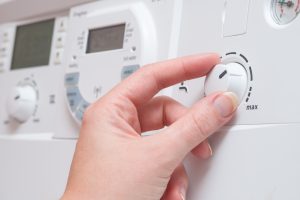 There are all kinds of boilers for you to choose from when you find yourself needing a replacement. One of the more popular fuel sources here in the UK is gas. Due to the network of mains, it is generally straightforward to get a connection to your property. Furthermore, this is a cheap fuel. If you compare it to electricity, you'll see a vast difference.
Something you will realise whilst shopping for contemporary gas boilers is that they encompass condensing technology. Of all the innovations to appear recently, this is one of the best. Thanks to the condenser, hot exhaust gases aren't squandered anymore. Instead, it pre-heats the water, limiting the volume of fuel we need to burn.
Each new gas boiler must include this technology. If the appliance you own now has almost reached the end of its lifespan, chances are that it lacks a condenser. Such circumstances can make a new installation difficult. You'll need a flue to supply air. In addition a waste pipe is necessary to get rid of acidic water.
Warm can put you in touch with an engineer who can complete all kinds of new installations, including installing flues and waste pipes. You can expect a great level of service because we only work with Gas Safe engineers. When you need central heating and boiler installation Norwich has nobody better to help you get a quote and the right services.