Welcome to Warm Solihull, the easiest place to find and compare quotes for central heating and boiler installation in Solihull. Click here for our online calculator and we'll ask you a few simple questions about your property and boiler. No personal details are required. A fixed price will then appear on screen.
Or, if you prefer to speak direct to local gas engineers, use the "Get 3 FREE Quotes" form to the right. We will match your requirements with our trusted & accredited Gas Safe engineers. In fact, we aim to get you 3 FREE no-obligation quotes the very same day.
Something that people often think about when purchasing a new boiler is if they should move it elsewhere. This is doable in certain situations and can be advantageous. In the end, it comes down to the model you select. If you're considering relocation, you need to speak with suppliers of central heating and boiler installation in Solihull.
Central Heating Solihull
With your central heating, there are certain actions you can perform to keep it in great condition. One would be to check the pressure. If you own a system or combi boiler, have a look at the pressure gauge on the front. The needle should be between 1 and 1.5 bars.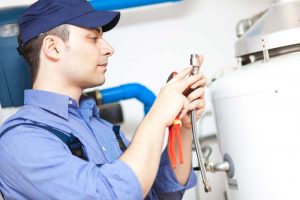 Make certain you inspect your radiators as well. Your radiators might be cold at the top. This is telling you that your radiator has air inside it. This will influence the radiator's heat output. If you're unfamiliar with radiators and don't know how to solve this problem, make sure you contact us. We'll put you in touch with a professional engineer working in your area who can solve all of your issues.
Reasons to move your boiler
Individuals opt to shift their boiler for all kinds of reasons. They include:
Easier Maintenance Putting your boiler inside a cupboard might seem convenient at first. However, when you have to perform maintenance, things can get complicated. Appliances can become hard to access due to the sheer number of objects that surround them. Therefore the engineer will have difficulty testing and fixing them. Make everything easier and put your boiler somewhere that's accessible.
Safety Improving safety is the most common reason why homeowners relocate their boiler. Certain designs require a specific degree of ventilation due to the fuel that they burn. If you're unable to hide your machine for whatever reasons, it would be best to put it where the kids and pets can't reach it. Everyone knows how curious they can be.
Aesthetics During renovations, the idea to move the boiler might pop into someone's head. It could be in a very visible location, so moving it to a dedicated cupboard may be beneficial. If your property has a new layout, then you'll probably need to move the appliance.
Saving on room A boiler isn't what we'd call the smallest of machines. Regardless of whether you have it on the wall or in a cupboard, it will take up valuable room. Try moving it if you feel that the boiler's current location isn't appropriate.
Before committing to a move speak to a professional engineer. Warm can put you in touch with one of the best providers of central heating and boiler installation Solihull has. That way you can discuss different models, locations, and the costs.
How long do boiler projects take?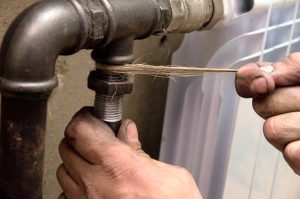 The duration the engineer will be with you shall depend on what it is they're doing. Servicing usually takes between 30 to 90 minutes. Gas boilers are the least problematic, especially combi variants. This is because they possess a compact design. Conventional models with separate water tanks demand more time and attention.
The time necessary to complete repairs shall depend on what make of boiler you own. Not to mention, the issue, extent of the damage, and the availability of components will all be factors. This means the job might take several hours.
The most time consuming task is tends to be boiler replacement. This is particularly true if you need to install new fittings and fixtures. If you're replacing like for like, the job should be quicker. This is because all the connections will be present already. A change such as this typically takes a day.
If you want to relocate the machine, change fuels, or acquire a different make, it could take a few days to fit your boiler. Things will go on for even longer if you have to modify your central heating.
What if I need a standard annual service?
Don't start panicking because boiler repairs and replacements aren't the only things we can arrange. We're also known for making it easy to book annual services. No matter how old boilers are, we always recommend that our clients have their appliances serviced annually. This will ensure that they are working and performing adequately.
When your boiler starts malfunctioning, you'll want to get it up and running again swiftly. For this to happen, you must get in touch with someone you can rely on. Our Gas Safe engineers are just the people for the job. In addition to providing stellar results, they'll see to it that you get a great deal on prices.
Don't hesitate to contact us when you want help from the leading local engineers for central heating and boiler installation Solihull has. Just one call or completing a single form is all you need to do.
Solihull is a large town and administrative centre in England with a population of 123,187 in the 2011 Census. Historically in Warwickshire, it is the largest town in, and administrative centre of, the larger Metropolitan Borough of Solihull, which itself has a population of 209,890. Solihull is located in the county of West Midlands, close to Birmingham and Coventry, seven miles south-west of the town of Coleshill, 88 miles north-east of Cardiff, and 94 miles north-west of London. It lies three miles north-east of the Worcestershire border, and was historically in the county of Warwickshire. Solihull falls within the unitary authority of Reading. It is in the B91 postcode district. The post town for Solihull is Solihull.