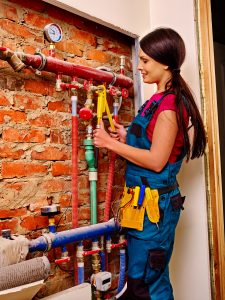 Something that people often think about when purchasing a new boiler is if they should move it elsewhere. This is doable in certain situations and can be advantageous. In the end, it comes down to the model you select. If you're considering relocation, you need to speak with the finest suppliers of central heating and boiler installation Solihull has.
Reasons to move your boiler
Individuals opt to shift their boiler for all kinds of reasons. They include:
Easier Maintenance
Putting your boiler inside a cupboard might seem convenient at first. However, when you have to perform maintenance, things can get complicated. Appliances can become hard to access due to the sheer number of objects that surround them. Therefore the engineer will have difficulty testing and fixing them. Make everything easier and put your boiler somewhere that's accessible.
Safety
Improving safety is the most common reason why homeowners relocate their boiler. Certain designs require a specific degree of ventilation due to the fuel that they burn. If you're unable to hide your machine for whatever reasons, it would be best to put it where the kids and pets can't reach it. Everyone knows how curious they can be.
Aesthetics
During renovations, the idea to move the boiler might pop into someone's head. It could be in a very visible location, so moving it to a dedicated cupboard may be beneficial. If your property has a new layout, then you'll probably need to move the appliance.
Saving on room
A boiler isn't what we'd call the smallest of machines. Regardless of whether you have it on the wall or in a cupboard, it will take up valuable room. Try moving it if you feel that the boiler's current location isn't appropriate.
Before committing to a move speak to a professional engineer. Warm can put you in touch with one of the best providers of central heating and boiler installation Solihull has. That way you can discuss different models, locations, and the costs.