Welcome to Warm Exeter, the easiest place to find and compare new boiler installation quotes. Click here for our online calculator and we'll ask you a few simple questions about your property and boiler. No personal details are required. A fixed price will then appear on screen.
Or, if you prefer to speak direct to local gas engineers, use the "Get 3 FREE Quotes" form to the right. We will match your requirements with our trusted & accredited Gas Safe engineers. We aim to get you 3 FREE no-obligation quotes the very same day.
The right service for any boiler need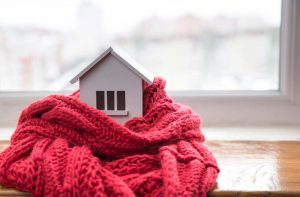 There's something that individuals tend to think about when they install a new boiler. It is whether moving it is necessary. There are many situations where you can do this. The benefits of a move can also be quite nice. It all depends on the kind of appliance you purchase however. Your best choice would be to speak with a supplier of central heating and boiler installation Exeter inhabitants respect. This is if relocation is on the cards.
Reasons to move your boiler
There are many reasons why property owners would opt to reposition their boilers. You can find a list of the most common ones below.
Easy maintenance
Putting your boiler inside a cupboard can seem convenient. However, it'll lead to complications with maintenance. If they have trouble getting to the appliance, it'll take the engineer longer to repair and service it. Therefore, it would be appropriate to place it somewhere that's more accessible.
More Space
Boilers aren't small appliances either. They take up a fair amount of room regardless of where they end up. This is especially true with standard and system models. You should put yours in a spot where it isn't taking up too much valuable space.
Safety
The primary reason why people move a boiler is that it enhances safety. Certain models require a considerable degree of ventilation. This is due to the fuel that they're burning. If yours is currently in a room with poor air supply, move it to ensure safety.
Whatever the reason it is important that a professional move the appliance. This is especially true if new connections are necessary. A faulty job is also very dangerous. Don't try to do it yourself. Let us find the best name for central heating and boiler installation Exeter has to help you.
Is there a point when a boiler becomes too old?
There are no established rules for boiler replacement. Some models will serve you for decades. Others shall become a burden and unusable after 15 to 20 years. Inefficiency causes increases in costs. It also causes a greater chance of breakdowns, leading to inflated repair bills. If you ever find yourself in this scenario, you should invest in a new model.
The key here is to examine the amount you're paying in monthly bills. You might see a massive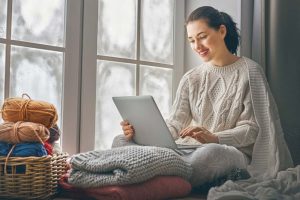 spike in your spending that's not related to higher fuel prices or usage. If you do, then it may be because your mechanism is using more fuel to supply you with the required heat and hot water. Upgrading would be a wise decision here.
Yours could be a very old boiler without any contemporary features. These include heating controls and a condenser. If it is, chances are that it's using a significant amount of fuel. An upgrade would certainly help here. According to predictions made by the Energy Saving Trust, you could save a third on your bills.
Central Heating Exeter
Consider asking us for advice and help when your central heating system starts developing issues as well. With maintenance, a great place to begin would be with the thermostat. This is true regardless of which system it is you're currently using.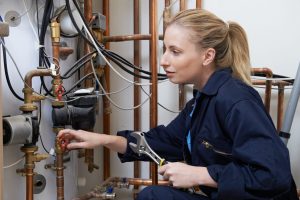 Turn up the thermostat that manages the system. Do so prior to the beginning of the cooling or heating season. You might hear the furnace switching on and it could continue to run afterwards. If this happens, everything is functioning properly. However, should the furnace switch off after a few minutes, then this is an indicator of short cycling. There are multiple causes of this problem. When short cycling becomes an issue for you, the first thing you need to do is get in contact with us. We'll put you in touch with an engineer who can help.
Get a professional opinion
You are unlikely to have the knowledge and experience. Therefore, it is unlikely you will be able to make a decision without talking to an expert. An engineer with the proper skill can look at your boiler for you to identify what the ideal solution would be.
If it turns out that you need work doing on your apparatus, we can find a local professional to carry this out for you. Something that typically goes hand in hand with a boiler is the central heating. You might have to inspect this too to see if any upgrades are necessary. With boiler replacement, you must confirm that pipes and radiators can handle the change.
We can offer you three free no obligation quotes from professionals in your area. We're available 24/7, so get in touch now if you need support. There isn't an easier way to find the best provider of central heating and boiler installation Exeter has.
Exeter is an ancient city on the River Exe in southwest England. Dating back to the Roman era, the Exeter City Walls surround its centre and Gothic Exeter Cathedral. Exeter Castle, a Norman landmark, overlooks leafy Northernhay and Rougemont Gardens. To their west, the Royal Albert Memorial Museum & Art Gallery (RAMM) displays fine art and costumes. The vaulted, medieval Underground Passages snake beneath the city. From Exeter its 34 miles to Plymouth, 57 miles to Cardiff, 66 miles to Bristol, 94 miles to Southampton and 122 miles to Reading.