Selecting the best boiler for your home is very important. If you make the wrong choice you may struggle to get the heating and hot water supplies you need. It could also cost you more in terms of ongoing bills. Luckily we can help. We work with engineers who provide central heating and boiler installation Plymouth home owners can rely on. They will offer advice and ensure you make the right choice.
What do I need to think about?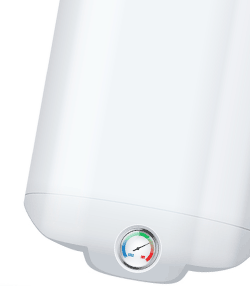 There are several important considerations to make before selecting a boiler. Firstly, you need to think about the size of the household and the property. This will determine how much hot water you will need on a typical day and the heating requirements.
Secondly, look at the location for the boiler, including the amount of space that is available. This will influence what kind of appliance you can opt for. If you want a gas-powered machine you will need to place it near an exterior wall so you can install the flue. Larger appliances need to be placed on the floor rather than wall mounted.
The next thing to look at is the running costs. There are many different models available with varying efficiency ratings. The most efficient boilers will reduce your energy usage and provide cost savings. Take a look at how much you could expect to spend per month and whether this is affordable for you. In addition, factor in costs for maintenance and servicing.
A final thing to take into account is the safety. Electric boilers are considered to be safer because they don't use or produce gas. If you do opt for a gas-powered appliance you need to make sure it is installed correctly by a Gas Safe engineer. On top of this, it must be serviced annually by a qualified professional. It is also wise to install a carbon monoxide detector just in case there is a fault and a leak.
Find professional advice in Plymouth
If you do need a new boiler it is wise to look for quotes to see who can offer the best price. Warm.co.uk can help with this. Simply call 0800 311 8990 or complete our online form for three quotes. We can put you in touch with engineers for central heating and boiler installation Plymouth residents love working with.
Central Heating Plymouth
There are many reasons why a central heating system might start failing. One of the most common is that you own an old and outdated arrangement. If you've already exhausted your other options whilst attempting to fix the heating, an upgrade may be in order. If it is old, then it's life cycle is probably coming to an end.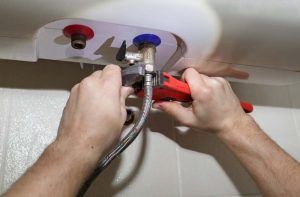 The trouble with repairs is that certain parts may not be manufactured anymore. However, there is a silver lining here. The new system that replaces your old one shall be more energy efficient. You'll be able to save money on bills in the long term. The engineers we work with can assist you with the installation process if you decide to purchase a new central heating system.
What are the pros and cons of different types of boiler?
It is wise to have a good look at different styles of machine before deciding which one will be best for you. Here is some useful advice about some of the most common types you will encounter.
Conventional Gas
A regular gas boiler can provide both heating and hot water. The machine will have a tank and uses a heat exchanger to warm up the water. They come in various sizes and generally have simple controls. The potential drawbacks are the higher fuel consumption than other models.
Gas Combination
A gas combi boiler is a single unit that can still provide both hot water and heating. They are space saving and can provide an unlimited supply of water because they are connected to the mains rather than a tank. The downsides are they are small and may not be suitable for larger properties. They also tend to be quite complex and can have high repair costs.
Gas Condensing
All modern boilers need to be condensing. This means that they have a condenser to collect waste hot gas and use it to pre-heat water. They are far more efficient as a result and cut energy consumption. The drawback is they require a flue just like conventional gas boilers. This can limit placement and issues can occur if the flue ever gets blocked.
Electric boiler
A modern electric boiler can be up to 99% efficient. No fuel is burned to heat the water so there is no risk of leaks. They are generally easier to install and can be positioned in more locations. The higher costs for electricity than gas is the big downside.
Oil-fired
There are conventional, combi and condensing boilers available that are fired by oil. The fuel is amongst the cheapest available but you need to store it on-site so it requires an extra tank. The home owner will also need to monitor the oil to make sure they don't run out. In addition the machines can cost more to service.
If you would like help choosing the right model we can help. Call us or complete the quote form and we will connect you with an engineer who can offer central heating and boiler installation Plymouth home owners can rely on.