Welcome to Warm Bristol, the easiest place to find and compare new boiler installation quotes. Click here for our online calculator and we'll ask you a few simple questions about your property and boiler. No personal details are required. A fixed price will then appear on screen.
Or, if you prefer to speak direct to local gas engineers, use the "Get 3 FREE Quotes" form to the right. We will match your requirements with our trusted & accredited Gas Safe engineers. We aim to get you 3 FREE no-obligation quotes the very same day.
Is there any appliance in your home more important than the boiler? Without it, your health could be seriously affected due to the cold and lack of hot water. With that in mind, it is worth investing in a quality energy efficient model, especially if you have an aged one. We can help you to find an engineer who provides the best central heating and boiler installation Bristol has to offer.
How old should a boiler be before it is replaced?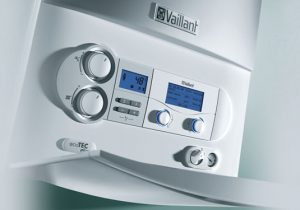 This can be a difficult question to answer and depends on a number of factors. Firstly, how efficient is the machine? Have your bills been rising even though you are not using the heating or hot water more frequently? This is a sign that it is deteriorating and needs to be replaced.
Generally, boilers should last for up to fifteen years. A number of things can affect how long the appliances function effectively though. This includes how often you service them. The usage is also important.
One thing to keep in mind is that technology advances over time. This improves the energy efficiency of boilers. If you have an appliance that is fifteen to twenty years old, upgrading can provide big benefits. Just take a look at old conventional boilers. Next, look at modern condensing combi ones with room controls. You can easily see how the newer models help you to save money.
Ask a professional engineer based in Bristol
It is wise to speak to an engineer before you make the final decision. They can look at your existing boiler and heating system to determine what is the best course of action. This will help you to make the most informed decision possible.
When you do commit to an upgrade you should choose the right provider. The aim should be to choose a professional. They must have experience with central heating and boiler installation Bristol property owners can rely on. Warm.co.uk can help you find the right provider with our easy service.
Central Heating Bristol
In order to keep your central heating in check, you will need to perform some regular upkeep. This is not the only thing you need to do however. We also advise that you keep the heat exchanger's exterior clean as well. This shall prevent dust related complications.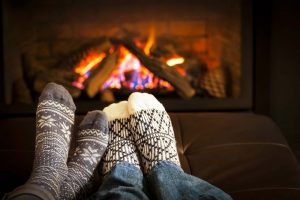 If you own a gas heating system, see to it that the pilot light remains clear blue for the best results. Thanks to this light, the burners can stay ablaze. Therefore, you need to keep it clean. In order to do this, it's possible to use a small wire brush on the gas release section. Afterwards, you can use a compressed air can to deal with any debris that has gathered. Prior to cleaning the light, you must turn off the thermostat and gas flow.
What to consider when choosing central heating and boiler installation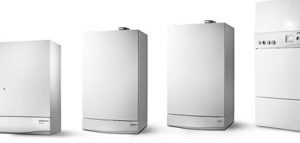 If you are upgrading your boiler it is wise to think ahead for the future. Your needs can change a great deal and leave you wishing you had chosen another design. Planning will save you money in the long term.
For example, you may decide it is time to start a family. Therefore, you may need a model capable of supplying hot water to several taps at once. There is no use opting for a smaller appliance that won't be able to do this. Alternatively, you may want to go in the opposite direction and downsize. This is because your children have grown up and moved out.
In addition, you should think about whether you are planning to install new technologies later. Solar thermal systems would be a good example of this. It is better to choose a boiler at the outset that will work with them rather than having to replace it.
Why should you use Warm.co.uk?
There are several benefits to enjoy from our service. They include:
No obligation quotes
Local Gas Safe Registered Engineers
Boiler installations and repairs for all types
Central heating installation
A service at a time to suit you
We are committed to offering the best possible standards of service. That is why we're renowned for making it easy to find central heating and boiler installation Bristol residents rate very highly.
Bristol is a city straddling the River Avon in the southwest of England with a prosperous maritime history. Its former city-centre port is now a cultural hub, the Harbourside, where the M Shed museum explores local social and industrial heritage. The harbour's 19th-century warehouses now contain restaurants, shops and cultural institutions such as contemporary art gallery The Arnolfini. From Bristol its 27 miles to Cardiff, 64 miles to Southampton, 68 miles to Reading, 76 miles to Birmingham, 80 miles to Camberley, 80 miles to Coventry and 81 miles to Wolverhampton.