Is there any appliance in your home more important than the boiler? Without it your health could be seriously affected due to the cold and lack of hot water. With that in mind it is worth investing in a quality energy efficient model, especially if you have an aged one. We can help you to find an engineer who provides the best central heating and boiler installation Bristol has to offer.
How old should a boiler be before it is replaced?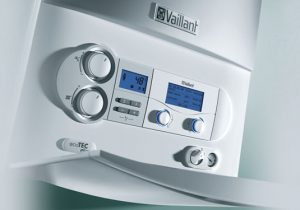 This can be a difficult question to answer and depends on a number of factors. Firstly, how efficient is the machine? Have your bills been rising even though you are not using the heating or hot water more frequently? This is a sign that it is deteriorating and needs to be replaced.
Generally it is advised that boilers should last for up to fifteen years. A number of things can affect how long the appliances function effectively though, including how often they are serviced and the amount of usage.
One thing to keep in mind is that technology advances over time, improving the energy efficiency of boilers. If you have an appliance that is fifteen to twenty years old, upgrading can provide big benefits. Just take a look at the difference between old conventional boilers and modern condensing combi ones with room controls. You can easily see how the newer models help you to save money.
Ask a professional engineer based in Bristol
Before you make the final decision it is wise to speak to an engineer. They can look at your existing boiler and heating system to determine what is the best course of action. This will help you to make the most informed decision possible.
When you do commit to an upgrade you should choose the right provider. The aim should be to choose a professional experienced with central heating and boiler installation Bristol property owners can rely on. Warm.co.uk can help you find the right provider with our easy service.