Welcome to Warm West Bromwich, the easiest place to find and compare new boiler installation quotes. Click here for our online calculator and we'll ask you a few simple questions about your property and boiler. No personal details are required. A fixed price will then appear on screen.
Or, if you prefer to speak direct to local gas engineers, use the "Get 3 FREE Quotes" form to the right. We will match your requirements with our trusted & accredited Gas Safe engineers. We aim to get you 3 FREE no-obligation quotes the very same day.
Having an efficient boiler is very important because it will provide the hot water and heat you need and ensure you don't waste fuel. It is important to choose the right appliance for the property. For example a combi may not be large enough for a large home, especially if multiple hot taps are in use at once. Warm can help you find the right team when you need the most reliable provider of central heating and boiler installation West Bromwich has. They will ensure you have the right appliance.
Central Heating West Bromwich
The one addition that uses the most heat and energy inside your home is the central heating system. Knowing this, many questions tend to arise when deciding between gas and electric designs. As a homeowner, you need to think about every option that's available to you. Go for the one that suits your needs the most. It's possible to install both in the home but their fuel sources and costs will vary.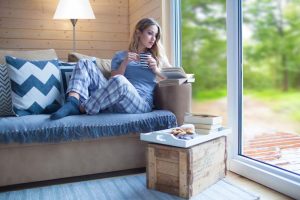 Regardless of the one you choose, the engineers we work with have the skills needed to assist you. They are Gas Safe registered and have years of experience working in installations. Additionally, they can carry out servicing and repairs if your system requires either in the future. Contact us if you would like to know more.
Types of boiler
When it comes to efficiency it is vital to have the right appliance. You need to think about the size of the property and the specific heating and hot water needs. You'll have the choice of several types of boilers and different levels of output. The types are:
Conventional (or regular) – are boilers available in a range of sizes. They are suitable for homes varying from 2 bedroom to 4 bed or larger. They have a separate tank for water, meaning it is possible to supply several taps without losing pressure.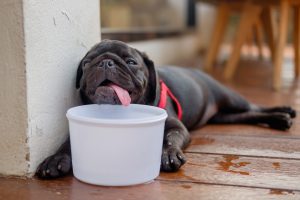 Combination – these boilers are a single unit, supplying hot water for taps and heating without a separate tank. As a result they are the smallest and easiest to install. While they can be suitable for larger homes, the water pressure can fall if several hot taps are on at once. This can make them unsuitable for properties with lots of bathrooms.
System – these appliances are the same as conventional but the separate tank is incorporated into a single unit. As a result they are perfect for large homes where space for a boiler is limited.
When you find an engineer with Warm you can ask them about which boiler would be best for your needs. The specialists we work with are knowledgeable and can provide the right advice. All it takes is one call or completing our quote form and you can be in touch with the top teams for central heating and boiler installation West Bromwich has.
KW size
The output of boilers can vary, generally ranging from as little as 18kW all the way to 40kW or more. You need to ensure the model has the power to feed all of the radiators and taps within the property. Models can differ in terms of the capacity. Generally a 24kW model is fine for feeding around ten radiators and one bathroom. A large 42kW machine could supply up to twenty radiators and three plus bathrooms.
Fuel type
As well as ensuring the boiler is powerful enough, you need to consider the type of fuel. The efficiency can vary depending on what is powering the model. Gas is the most common type of fuel. It has become very efficient because of condenser technology. By collecting hot exhaust gases and using them to pre-heat water, energy can be saved. Gas boilers can be over 90% efficient.
Electricity is a more expensive fuel but offers a major advantage; it is the most efficient. The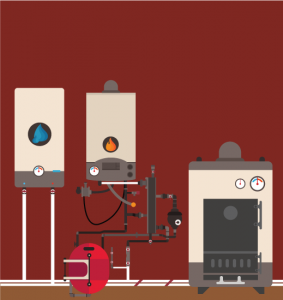 thing with electric is there is no pilot light burning fuel. As a result there is very little energy going to waste creating light and heat. This means efficiency as high as 99%.
Solid fuel boilers tend to be the worst when it comes to energy efficiency. There are a number of reasons for this including that fuels such as logs and coal can be low quality and have a low calorific value. Burning wet fuel also takes more energy. To make these appliances as efficient as possible it is important to use the right fuels, ensuring they are the highest quality, and keep the appliance and chimney clean.
Professional advice
If you are unsure what type of boiler to opt for advice is available. The Warm team can help you to find a professional engineer near you. You can discuss the specifics with them, including the size of the property and what type of fuel you want.
Whenever you need the top provider of central heating and boiler installation West Bromwich has, call us or use our quote form. You won't find a faster service that will look to get you the best price.
West Bromwich is a market town in the borough of Sandwell, West Midlands, England. Historically part of Staffordshire, it is 6.4 miles northwest of Birmingham. West Bromwich is part of the area known as the Black Country, in terms of geography, culture, and dialect. From West Bromwich its 5 miles to Birmingham, 7 miles to Wolverhampton, 20 miles to Coventry, 34 miles to Stoke-on-Trent, 36 miles to Derby, 37 miles to Leicester and 47 miles to Nottingham.