Welcome to Warm Lincoln, the easiest place to find and compare new boiler installation quotes. Click here for our online calculator and we'll ask you a few simple questions about your property and boiler. No personal details are required. A fixed price will then appear on screen.
Or, if you prefer to speak direct to local gas engineers, use the "Get 3 FREE Quotes" form to the right. We will match your requirements with our trusted & accredited Gas Safe engineers. We aim to get you 3 FREE no-obligation quotes the very same day.
Dependable boilers and central heating systems are a necessity for every home. Efficient modern systems are environmentally friendly. In addition to this they will also aid you in saving on those amenity bills. We represent experienced engineers. These are ones that provide the greatest central heating and boiler installation Lincoln has. This allows us to give each customer the care and attention they need and deserve.
Gas Safe registered
New installation of leading brand boilers
Seasoned, friendly engineers
Servicing boilers
Trustworthy services
Central Heating Lincoln
Making certain our houses feel welcoming and warm is a top priority for the majority of us. At the same time, we want to be sure that we're heating everything as efficiently as possible. This will let us reduce our heating bills. We depend on our central heating heavily for this. When it's functioning correctly, we know our system can get the job done.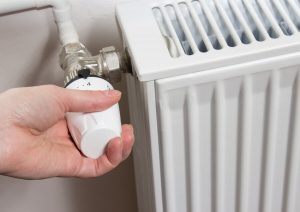 If it's not operating as well as it could be, then it is another story entirely. When things go wrong, you'll want to identify and rectify the issues as soon as possible. You may need to replace a few components. Other situations will require you to replace the whole system. If you don't know what the best course of action is, you can contact us for advice.
Go for a boiler with sophisticated heating controls
Those who require a replacement boiler should choose one with advanced heating controls. The problem with old appliances is that they can be off or on, heating everywhere or nowhere. You can close radiator valves in an effort to minimise energy expenditure. However, this can prove time consuming. In the end, you could be heating up spaces that you aren't presently utilising.
It is here where heating controls shine. Using them, it's entirely possible to manage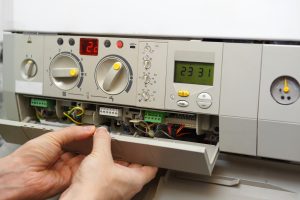 temperature levels in separate rooms. For example, you can have low temperatures upstairs during the day when everyone is out. You could also set them to activate just before everyone goes to bed.
This is definitely the most efficient manner of using your heating. Additionally, you don't need as much time to change everything.
The majority of contemporary boilers come equipped with these controls. This includes conventional and combi styles. The important thing is that you take full advantage of them. This is the best way for you to save on energy and money.
Warm can help you find experienced engineers. These are some of the best for central heating and boiler installation Lincoln has. That way you can choose the best modern appliance and maximise the benefits.
What else do modern boilers have to offer?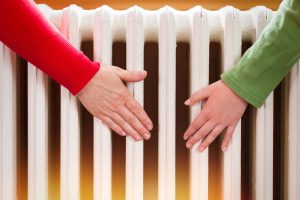 Technology has progressed substantially as the years have gone by. Today's boilers don't need to consume as much energy because of this. Most significant of all, gas appliances come with condensers. As opposed to squandering the heat from the exhaust gasses, the condenser gathers and employs it. This is to pre-heat water and in the end, this lowers the amount of fuel that is necessary.
Contemporary boilers reign supreme for many reasons. One of these is that they don't permit residue or deposits to accumulate. You need to keep up with your maintenance requirements. Otherwise, the overall effectiveness will diminish.
Something else modern boilers come with is an emphasis on spatial limitations. Manufacturers know that houses are decreasing in size. Rooms are restricted in certain sections and as a result, boilers are now smaller to compensate.
Experts in boiler replacement
So, you've made the decision to switch to a modern boiler. If so then you must contact a trustworthy engineer who can help with the installation. Luckily, we supply aid that's built on marvellous customer service.
If you call us now on 0800 311 8990, you can discover how proficient the engineers we work with are. This won't cost you a penny. Furthermore, you can find out why Lincoln's inhabitants come to us when they're in trouble. No matter what kind of installation project it is, we'll be more than happy to handle it for you. Moreover, we can provide advice on what we believe the ideal boiler for your property would be.
The engineers we connect you with can offer clear quotes and will also answer all of your questions. Contact us for the finest central heating and boiler installation Lincoln specialists. Alternatively, use the quote form on this page.
Lincoln is a city in the English East Midlands. It's known for the medieval Lincoln Cathedral, with early printed books in a Wren-designed library. Lincoln Castle houses a Victorian prison and a copy of the Magna Carta. The Museum of Lincolnshire Life has social history exhibits in Victorian barracks. The Collection is a museum displaying local archaeology. Nearby, the Usher Gallery has works by Turner and Lowry. Lincoln is 40 miles north east of Nottingham, 48 miles south east of Sheffield, 50 miles north of Peterborough, 70 miles south of York, 90 miles north east of Birmingham and 150 miles north of London.