Welcome to Warm Swindon, the easiest place to find and compare new boiler installation quotes. Click here for our online calculator and we'll ask you a few simple questions about your property and boiler. No personal details are required. A fixed price will then appear on screen.
Or, if you prefer to speak direct to local gas engineers, use the "Get 3 FREE Quotes" form to the right. We will match your requirements with our trusted & accredited Gas Safe engineers. We aim to get you 3 FREE no-obligation quotes the very same day.
You want a property that you can depend on to provide you with adequate hot water and heating. When this isn't the case, you need the best central heating and boiler installation Swindon has. We at Warm can help you with this, so get in touch today.
Central Heating Swansea
If you want to keep your central heating system in working order, one thing that can help is regularly checking your radiators. This way, you can make certain that heat is being distributed equally. If the top of your radiator is hot and the bottom is cold, you'll need to bleed the radiator. Should the uneven distribution continue, you'll need help from an experienced engineer.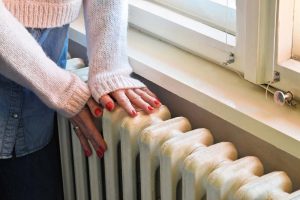 Strange noises are also a huge concern with the central heating. They usually point towards a fault that exists in the system. Something that may cause these noises is a build up of sludge. You will need to blast this out of your arrangement at the first given opportunity. It may be a build up of air instead of sludge. Whatever the case, you should have one of our Gas Safe engineers look at your central heating.
What Are The Most Common Issues?
Incorrect Pressure
You can find out yourself whether this is the issue with an uncomplicated check. A boiler will use a pressure gauge that should be between 1 and 1.5. Have a look to see if this is right. If not, it might be due to a problem with the pressure relief valve or a leak somewhere in the system.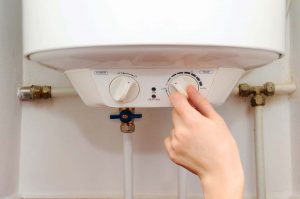 You can try to re-pressurise it if you feel comfortable doing so. Simply follow the instructions in the boiler manual. Otherwise, you can always call out an expert for peace of mind as they will find the best fix.
Loss Of Hot Water And Heating
This may also be intermittent but it can have many causes. The best way to get an accurate diagnoses it to seek help. You will then have a definitive answer whether it is something such as a broken diaphragm, valve failure or another technical issue. This will allow you to get it back on fast.
Boiler Switching Off
This has many potential reasons behind it. Low water pressure, air or the pump failing to circulate the water, thermostat issues or more could be why it is happening. It may be that there is a serious issue and it is doing this for safety reasons. Your best option is to call in a professional.
Odd Noises
This is likely due to air in your system. You can try bleeding your radiators to see if it solves it. If not, it could be low water pressure or even kettling. If so don't wait; find an effective solution from the specialists we put you in touch with.
The Central Heating And Boiler Installation Swindon Loves
When you need a helping hand, you can rely on a Gas Safe or OFTEC engineer. They will take a look at your appliance/system to uncover the issue and provide you with the best solution. Their advice is something you will want to consider. This is because in a number of situations it is more economically effective to seek out a replacement rather than to repair. You can discuss the options with the engineer before settling on what to do.
We know how emergencies can happen at any time. Because of this we are here for you at any hour of the day, any day of the week. People across the nation can call us at 0800 311 8990 and we will make it easy to get your property warm and cosy again. We do this through giving you access to 3 free quotes from the best engineers in your area.
Why Are Modern Boilers Desirable?
When you update your appliance, there are plenty of benefits. New systems are dependable and may require very little maintenance for years to come. Rules state that the boilers must meet very high energy efficiency standards. This means you can look forward to low energy bills while still receiving effective heat and hot water.
New boilers, regardless of the type, tend to be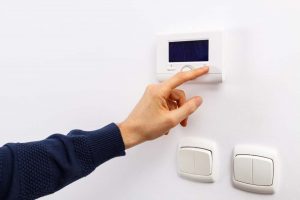 more compact than older version. In addition they usually have more features. With innovative controls, you can achieve quality heating throughout your property. This includes zoning areas to increase convenience and enjoy with energy savings.
Don't wait; contact Warm today. With us you will get central heating and boiler installation Swindon residents trust. This is alongside other work like repairs and servicing, making us a great choice for your needs. We only work with the most reliable engineers and plumbers.
Swindon is a town in southwest England. STEAM – Museum of the Great Western Railway, set in a restored station, has old locomotives and train carriages, including Queen Victoria's Royal Saloon from 1897. The Museum of Computing traces the history of computing and digital development. In the Old Town, Swindon Museum & Art Gallery is known for its 20th-century British art collection, plus displays of local fossils. From Swindon its 34 miles to Reading, 35 miles to Bristol, 46 miles to Southampton, 57 miles to Milton Keynes, 61 miles to Cardiff and 63 miles to Coventry.