Welcome to Warm Warrington, the easiest place to find and compare new boiler installation quotes. Click here for our online calculator and we'll ask you a few simple questions about your property and boiler. No personal details are required. A fixed price will then appear on screen.
Or, if you prefer to speak direct to local gas engineers, use the "Get 3 FREE Quotes" form to the right. We will match your requirements with our trusted & accredited Gas Safe engineers. We aim to get you 3 FREE no-obligation quotes the very same day.
Hot water and heating can consume a lot of energy, resulting in big bills. If you have an old appliance and radiators that have never been cleaned you'll be using a lot more power than you should be. Warm can help you to find an engineer to provide services to cut your bills. We work with the best providers of central heating and boiler installation Warrington has available right now.
Central Heating Warrington
When people think of central heating, it's likely that they're thinking about the gas powered variety. This is the system we're all familiar with. It can still be inefficient however despite the increase in energy efficient designs. Fortunately, there is an alternative out there if you're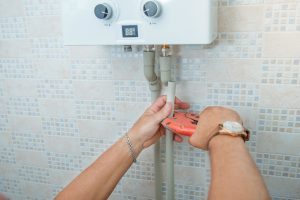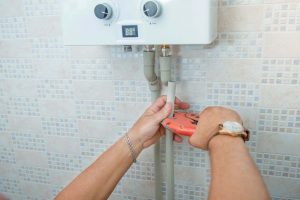 looking to upgrade to something new. This would be electric central heating.
This form of heating has several advantages over more traditional creations. It all comes down to the technology used for the radiators. We've come a long way since using 3-bar fires and clunky storage heaters. Electric radiators are now some of the most well designed heating components on the planet. Contact us if you're thinking about adopting electric central heating.
Cost versus benefits of new installation
One thing that deters people from getting new boilers and radiators is the cost. It can be a sizeable investment, especially if it is a large property. The rewards are definitely worth it in most cases though, particularly if your existing systems are decades old.
For your investment you can enjoy lower monthly bills,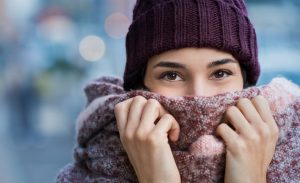 especially if you choose a modern boiler with cutting edge technology and heating controls. In time this will cover the price you pay for the new appliance.
As boilers get older they start to malfunction more frequently. When components start breaking you can find yourself with big bills for replacements. At the end of the day these replacement parts could cost as much as a new boiler would. Replacing the entire machine also means you can benefit from a new warranty.
The new system will cost you more upfront if you have to replace the radiators. The additional cost can be worth it though. Over time each radiator will become clogged with sludge. This is deposits of minerals left over from the water that is heated up. You can have this powerflushed but the system may not be as efficient as a new one made from higher quality materials. It may also not be able to handle the pressure of the new boiler.
Choose professional engineers
If you want to get the very best from your investment you need to hire the right engineers to do the installation. Warm can help you find them. We have relationships with the top teams for central heating and boiler installation Warrington has. We can get you a quote from them quickly so you can see who is the best for you.
When to replace a boiler or radiators
Deciding the perfect time to invest in new appliances can be tough. There are three important things you should look at:
The size of your energy bills
The cost of repairs or replacements
Performance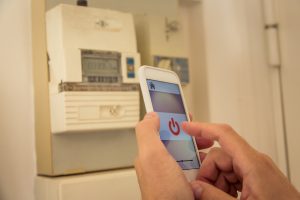 If your household bills are rising and it is not because you have the heat on more often or use extra hot water, it could be down to inefficiency. You may also notice that your radiators don't heat up properly or the hot water cuts out frequently. The performance problems and inefficiency can mean you pay out a lot more than you should.
Boilers are quite similar to cars in that when one component breaks, it can damage other ones. As a result you can find that you need to have repairs more frequently and it can cause lots of bills. Rather than paying large sums to repair old models, get a new one.
Servicing
Investing in regular boiler servicing can help to prevent big rises in your heating bills. The services ensure boilers are inspected, looking for signs of wear and other things that could become an issue in the future. As a result smaller repairs are possible and the engineer can offer advice about use and protecting the appliance. In addition, a regular service can make sure a machine remains as efficient as possible.
If you need help Warm is the team to call. We work with the perfect people to help you maximise the efficiency of your systems. When you need servicing, advice, and the best central heating and boiler installation Warrington has to offer, we arrange it for you. Contact our team today or fill in our quote form.
Warrington is a town in England, between Liverpool and Manchester. Warrington Museum & Art Gallery displays artefacts from around the world, plus archaeological finds and paintings. Gulliver's World theme park offers children's rides. Nearby, a canal runs through leafy Sankey Valley Park, with wildlife, paths and sculpture. South, imposing Walton Hall has parkland, formal gardens and a children's zoo. From Tamworth its 17 miles to Liverpool, 18 miles to Manchester, 32 miles to Stoke-on-Trent, 45 miles to Bradford, 45 miles to Sheffield, 51 miles to Leeds and 55 miles to Derby.