Welcome to Warm Leicester, the easiest place to find and compare new boiler installation quotes. Click here for our online calculator and we'll ask you a few simple questions about your property and boiler. No personal details are required. A fixed price will then appear on screen.
Or, if you prefer to speak direct to local gas engineers, use the "Get 3 FREE Quotes" form to the right. We will match your requirements with our trusted & accredited Gas Safe engineers. We aim to get you 3 FREE no-obligation quotes the very same day.
Do you want the peace of mind that a reliable boiler can give you? Imagine knowing that you have heating and hot water you can trust. Save money now and get a quote from a local expert. We are proud to represent the best providers of central heating and boiler installation Leicester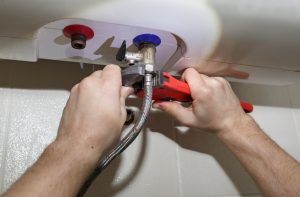 has. With us you can find:
Domestic and commercial premises
All budgets catered for including finance and also Boiler Cover
Repairs as well as maintenance
Free, no obligation quotes available call 0800 311 8990
A service across Leicester for any need
One call to us and we will help you get the right boiler for your needs. We work with all types of boilers including:
Combi: The most popular type in the UK. They are very efficient and perfect for almost all properties, especially those that are short on space.
System: One of the easiest boilers to install. They are suitable for a variety of properties.
Regular: If you have older central heating, these are often a very good choice. They have a lower water pressure and are less likely to cause issues.
Electric: New boiler installation for a wide range of these models including:

Electric CPSU
Storage
Direct acting electric boilers

We understand that losing hot water or heating can be very stressful. That is why we make it so easy to arrange central heating and boiler installation Leicester property owners can trust. All you need to do is call us at 0800 311 8990 for advice and a free quote.

Boiler installation in Leicester by your local, highly experienced and Gas Safe registered experts. Free, no obligation quotes available as well as fast and flexible fitting to suit your schedule.

Boiler Replacement in Leicester

Looking for a new boiler for your home or business? Are you confused about the number of options that are available for you from system and combi boilers to electric boilers and regular boilers? Getting the right boiler is crucial and just as important is getting it fitted correctly too by qualified and experienced engineers.

We are here to answer all of your queries about boilers and boiler installation, maintenance and repairs. They can also help arrange a free, no obligation quote for you too. Complete our contact form or call 0800 311 8990.

Installation and repair services for all types of boilers


Live in Leicester? Want to find a reliable boiler engineer who won't let you down and fail to turn up? Don't worry. When you call 0800 311 8990, you have a chance to speak with a member of our friendly team. We'll be able to arrange an appointment and one of our experienced engineers will be there when they say they will. We never let our customers down, and we've got engineers throughout the UK. When it comes to central heating and boiler installation Leicester based clients can rely on us.

Need a new boiler? We can help

The idea of getting a new boiler installed brings to mind a couple of things. Firstly, it'll surely involve a lot of mess, and secondly, it'll be expensive. While we can't guarantee a rock-bottom price, we can guarantee the best service and top-notch advice as well.

After all, a new boiler is a major investment. You want to be sure it will work for you and provide the good service and reliability you need. Our engineers can steer you towards the best one for your home, whether you're in a one-bedroomed maisonette or a large detached house.

Central Heating Installation Leicester

Make sure you look after your central heating too. It's possible that your system is running as effectively as it possibly can be. However, this might not be the case if your house isn't brand new. Your system could be 15 years old or more. If it is, you may want to think about swapping it for a greener, younger variant. Doing so could result in you making massive savings on your bills.

Heating replacements don't happen instantly however. Until things get going, you'll want to keep the heat inside your hot water tank for prolonged periods. To do so, lag it using a cylinder jacket and insulate the hot water pipes inside your home. These are the ones you can see, not those under the floorboards and in the walls. Anyone who is looking to upgrade their central heating should contact us. The engineers we work with specialise in this area.

Just after an annual boiler service Leicester?

Our engineers are regularly attending properties across Leicester, going through an in-depth boiler service inspection on all manner of boilers, from gas boilers to oil boilers. Whatever you have and however long you may have had it, we'll make sure it is still operating safely and make any recommendations that might be needed.

We'll make sure any required repairs are booked in and dealt with quickly and efficiently too. In fact, you might find our service is so easy to use, you'll come back whenever you need us in the future. Start as you mean to go on today by calling 0800 311 8990 now.

Leicester is a city in England's East Midlands region. Leicester Cathedral, where Richard III was reinterred in 2015, has stood at the city's heart for over 900 years. Close by, the King Richard III Visitor Centre tells the story of the king's life and death and displays his original burial site. The ruins of Leicester Castle, where Richard III spent some of his last days, lie in Castle Gardens, near the River Soar. From Leicester its 22 miles to Nottingham, 23 miles to Coventry, 26 miles to Derby, 35 miles to Birmingham, 42 miles to Wolverhampton, 44 miles to Milton Keynes and 51 miles to Stoke-on-Trent.