Age causes boilers to deteriorate, making them more vulnerable to breakdowns and less energy efficient. It's the same with countless other appliances. This is largely thanks to an accumulation of wear and tear. Annual servicing and excellent maintenance can help you get the most out of your boiler. However, it will eventually cease to function. The best thing you can do is purchase a new one sooner as opposed to later. We can assist you in locating an experienced engineer, one that can offer the finest service for central heating and boiler installation Wigan has.
What threats do outdated boilers pose?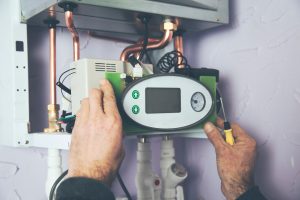 Aged boilers are infamous for needing an abundance of money for repairs and general upkeep. They have also proven to be very dangerous. To give an example, when the pilot light shifts from blue to yellow, it could be a sign that carbon monoxide is leaking. This puts the safety of everyone inside the property at risk.
If you start to notice any peculiar smells, especially ones that make you believe that something is burning, turn the boiler off immediately. This is telling you that the burning process isn't progressing correctly. The appliance may be generating carbon monoxide without you knowing as well. Look out for any scorch or burn blemishes, as well as darkened spots; they are all indicators that something is amiss.
When you identify an issue, you should act quickly. Not only can this safeguard the boiler, but also everyone within close proximity to it. In many scenarios, such actions will allow repairs instead replacement.
Reliable boiler engineers
When you need a new appliance it is best to rely on a team known for being one of the best for central heating and boiler installation Wigan has to offer. Warm can help you to find the right specialist. Our free phone line is available 24 hours a day, 7 days a week. Therefore whenever you have a problem you know who you can call. Our quote form is also always available if you want quick quotes.