Welcome to Warm Wigan, the easiest place to find and compare new boiler installation quotes. Click here for our online calculator and we'll ask you a few simple questions about your property and boiler. No personal details are required. A fixed price will then appear on screen.
Or, if you prefer to speak direct to local gas engineers, use the "Get 3 FREE Quotes" form to the right. We will match your requirements with our trusted & accredited Gas Safe engineers. We aim to get you 3 FREE no-obligation quotes the very same day.
Age causes boilers to deteriorate, making them more vulnerable to breakdowns and less energy efficient. It's the same with countless other appliances. This is largely thanks to an accumulation of wear and tear. Annual servicing and excellent maintenance can help you get the most out of your boiler. However, it will eventually cease to function. The best thing you can do is purchase a new one sooner as opposed to later. We can assist you in locating an experienced engineer. This will be one that can offer the finest service for central heating and boiler installation Wigan has.
Central Heating Wigan
It's always nice to have a central heating system inside your property. In fact, it's able to help you and your family in several ways. For example, it can aid you with saving money. Contemporary designs can ensure lower bills all year round when utilised effectively. By upgrading your arrangement, you could knock as much as 30% off your gas bill.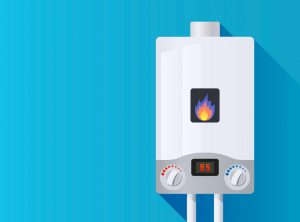 They can offer you peace of mind as well. You can fully control these systems using thermostatic radiator valves, room thermostats, and timers. It's possible to set the timer to a specific time or set every room to a distinct temperature. However, your central heating can break down. When this happens, you should contact the team here at Warm. We work with Gas Safe engineers who offer a variety of useful services.
What threats do outdated boilers pose?
Aged boilers are infamous for needing an abundance of money for repairs and general upkeep. They have also proven to be very dangerous. To give an example, when the pilot light shifts from blue to yellow, it could be a sign that carbon monoxide is leaking. This puts the safety of everyone inside the property at risk.
If you start to notice any peculiar smells, especially ones that make you believe that s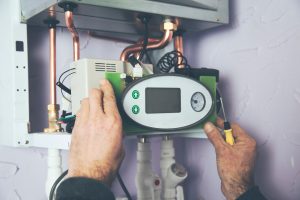 omething is burning, turn the boiler off immediately. This is telling you that the burning process isn't progressing correctly. The appliance may be generating carbon monoxide without you knowing as well. Look out for any scorch or burn blemishes, as well as darkened spots; they are all indicators that something is amiss.
When you identify an issue, you should act quickly. Not only can this safeguard the boiler, but also everyone within close proximity to it. In many scenarios, such actions will allow repairs instead replacement.
Reliable boiler engineers
When you need a new appliance it is best to rely on a team known for being one of the best for central heating and boiler installation Wigan has to offer. Warm can help you to find the right specialist. Our free phone line is available 24 hours a day, 7 days a week. Therefore whenever you have a problem you know who you can call. Our quote form is also always available if you want quick quotes.
Which manufacturer is the best one?
If you do require a replacement, then you'll have to choose between boiler manufacturers. Something you will understand about independent engineers is that they associate themselves with a multitude of different brands. There are all sorts of wonderful boilers available to you. This can make finding one difficult. The ideal strategy to use would be to listen to the engineer's recommendations. Make certain that they're clear about your structure's characteristics and your preferences though.
The list of brands out there includes:
Vokera
Worcester-Bosch
Glow-Worm
Ideal
Vallant
Baxi
No two manufacturers are identical. There are those who people revere for excelling in specific varieties, whereas others provide appliances at different price points. Baxi for instance specialise in compact combi models. People respect Worcester-Bosch because it produces orthodox models.
Take some time to talk with the professionals
It's understandable that you might want to discover more about the various types of boilers in existence. We advise that you get into contact with an expert. In the best-case scenario, they will be able to see you at your premises and deduce which system would best match your requirements. It may be a case of it is best to stick with the same brand you have now. In other cases changing to a different one may offer advantages.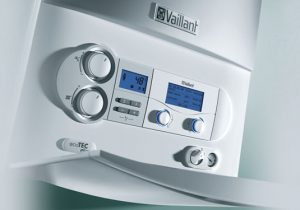 Since ours is a 24/7 service, you can get in touch at anytime you wish. We will connect you to engineers who cover your area. They can then inform you of the options available to you. With the right information in hand, you'll have no trouble making the correct choices.
We make the task of finding advice and the right boiler an incredibly straightforward one. We work alongside a myriad of individuals who are capable of providing central heating and boiler installation Wigan inhabitants appraise. In addition to being free, our service enables you to secure a quote rapidly. You can opt to complete our Free Quote Form or call us on 0800 311 8990.
Wigan is a town in Greater Manchester, England, on the River Douglas, 10 miles south-west of Bolton, 12 miles north of Warrington and 17 miles west-northwest of Manchester. Wigan is the largest settlement in the Metropolitan Borough of Wigan and is its administrative centre. From Wigan its 17 miles to Manchester, 18 miles to Liverpool, 40 miles to Bradford, 41 miles to Stoke-on-Trent, 46 miles to Leeds, 47 miles to Sheffield and 62 miles to Derby.